Hazardous Materials Response Unit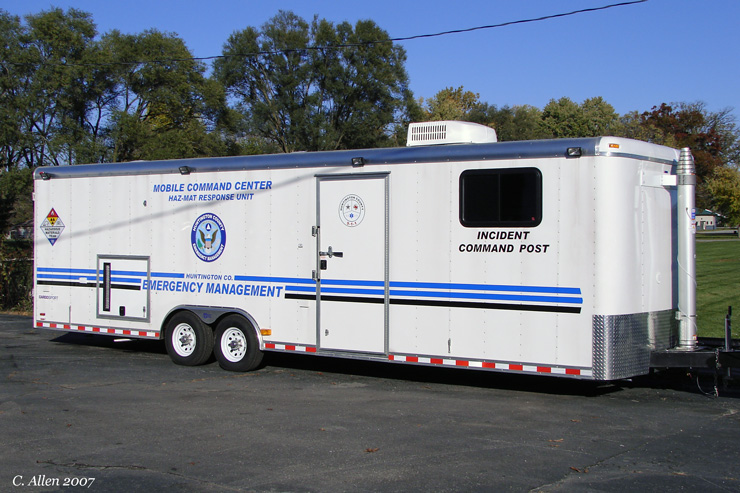 HazMat Response Unit and
Mobile Command Trailer

Huntington County Emergency Management responds to all HAZMAT incidents throughout the County. Examples are: gasoline leaks, diesel fuel spills and anhydrous ammonia leaks. There are 2 Hazardous Material Technicians and several personnel that are trained to the Operations Level. They are trained to mitigate the hazard and coordinate the containment of the spill/leak and consult with the Incident Commander on possible road closures and evacuations.


Huntington County Emergency Management carries specialized detection and monitoring equipment that enables personnel to detect the presence of hazardous materials to include radiation, and toxic gases.

Huntington County Emergency Management is also responsible for contacting Federal, State and Local entities that require notification of the incident such as the National Response Center, Indiana Department of Environmental Management, and Health Department Officials.

The Mobile Command Post is utilized for large scale incidents and contains VHF and 800Mhz radio's, Amateur Radio's, Computers with Wireless Internet Connectivity, and GIS capability for Aerial Photography. Electricity is provided via a on board 12 kw Onan Generator with 24 hours of fuel which powers the air compressor and 30' telescoping mast with antenna's. This gives Incident Commanders the tools needed to make informed decisions during Hazardous Material Incidents.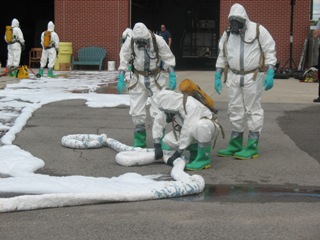 EMA personnel and firefighters practice hazardous material control techniques while wearing Level "B" protective equipment.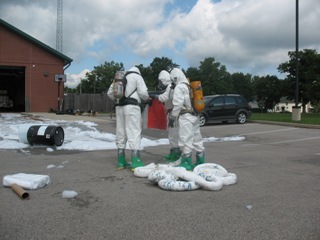 EMA personnel and firefighters utilize drain blockers and absorbent booms to prevent a simulated hazardous material from entering a storm drain.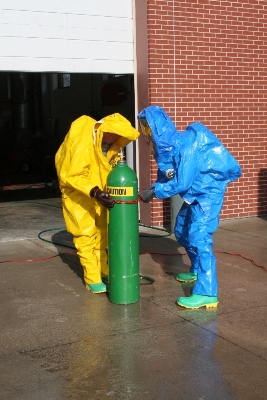 Huntington FD Hazmat Technicians train with Chlorine cylinder leak kit "A" in Level A encapsulating suits.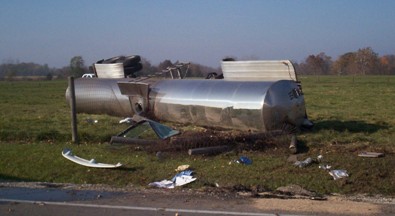 Contact Us
Phone: (260) 358-4870

Fax: (260) 358-4871

Hours:

8 a.m. to 4:30 p.m.
Monday through Friday