Hometown Heroes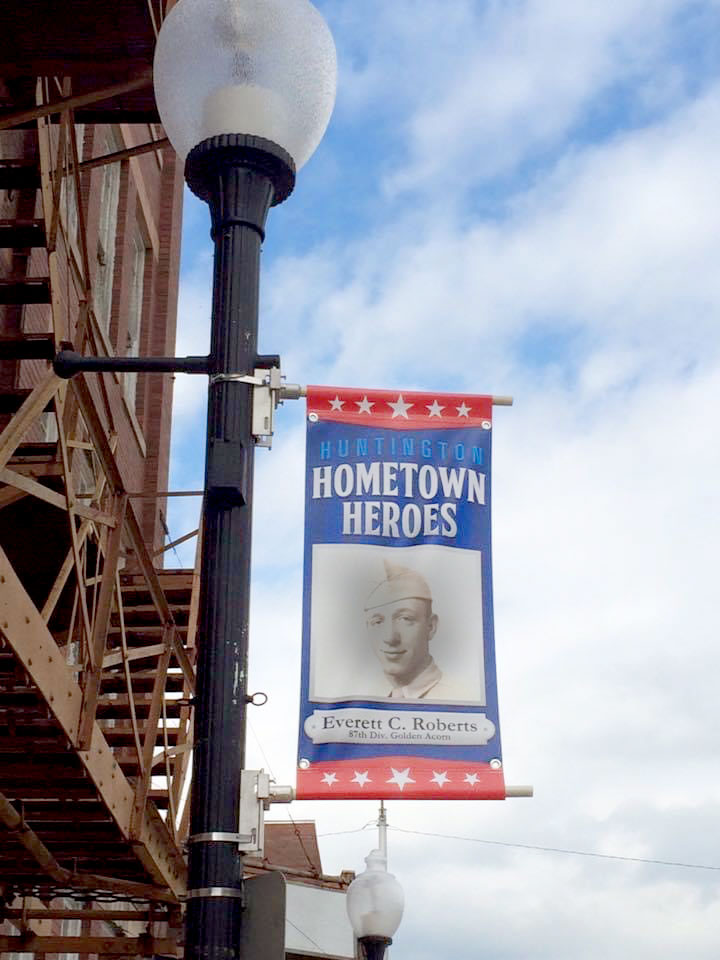 The City of Huntington is proud to honor all members of the armed forces who have served and who continue to serve.
Hometown Heroes banners are displayed in downtown Huntington from Memorial Day through Veterans Day. They may be purchased to honor your loved one through the Parks & Recreation Department, located at 634 Webster St. Cost is $60 per banner.
For more information, contact Megan Thompson at (260) 358-2323 ext. 2502.