Posted Wednesday, March 2, 2023.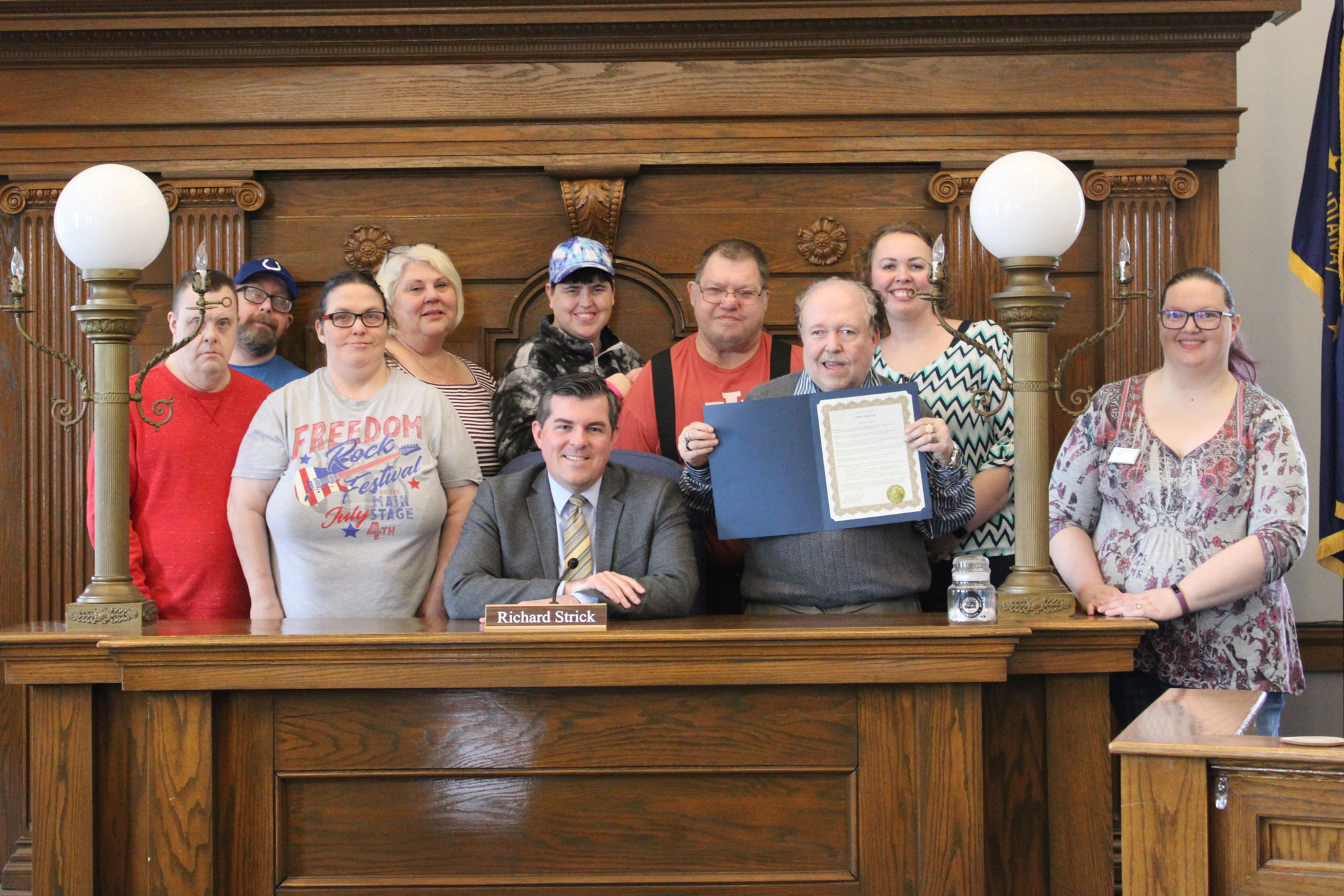 March is Disabilities Awareness Month
Join us in recognizing March as Disabilities Awareness Month!
A March 1st proclamation recognizes the "valued experiences and contributions those with disabilities add to our community." It also calls on all community members to do their part in making Huntington more inclusive and equitable for every person who calls it home.
Pathfinder Services, the Huntington City-Township Public Library and the City of Huntington's community accessibility task force are partnering on events and activities happening alongside the proclamation.
Spirit Week is March 13-17. Click below for details!

A Creative Abilities Studio art project with the mayor is scheduled for March 21.

An Inclusive Story Time featuring an American Sign Language interpreter and children's activities will begin at 11 a.m. Saturday, March 25, at the library.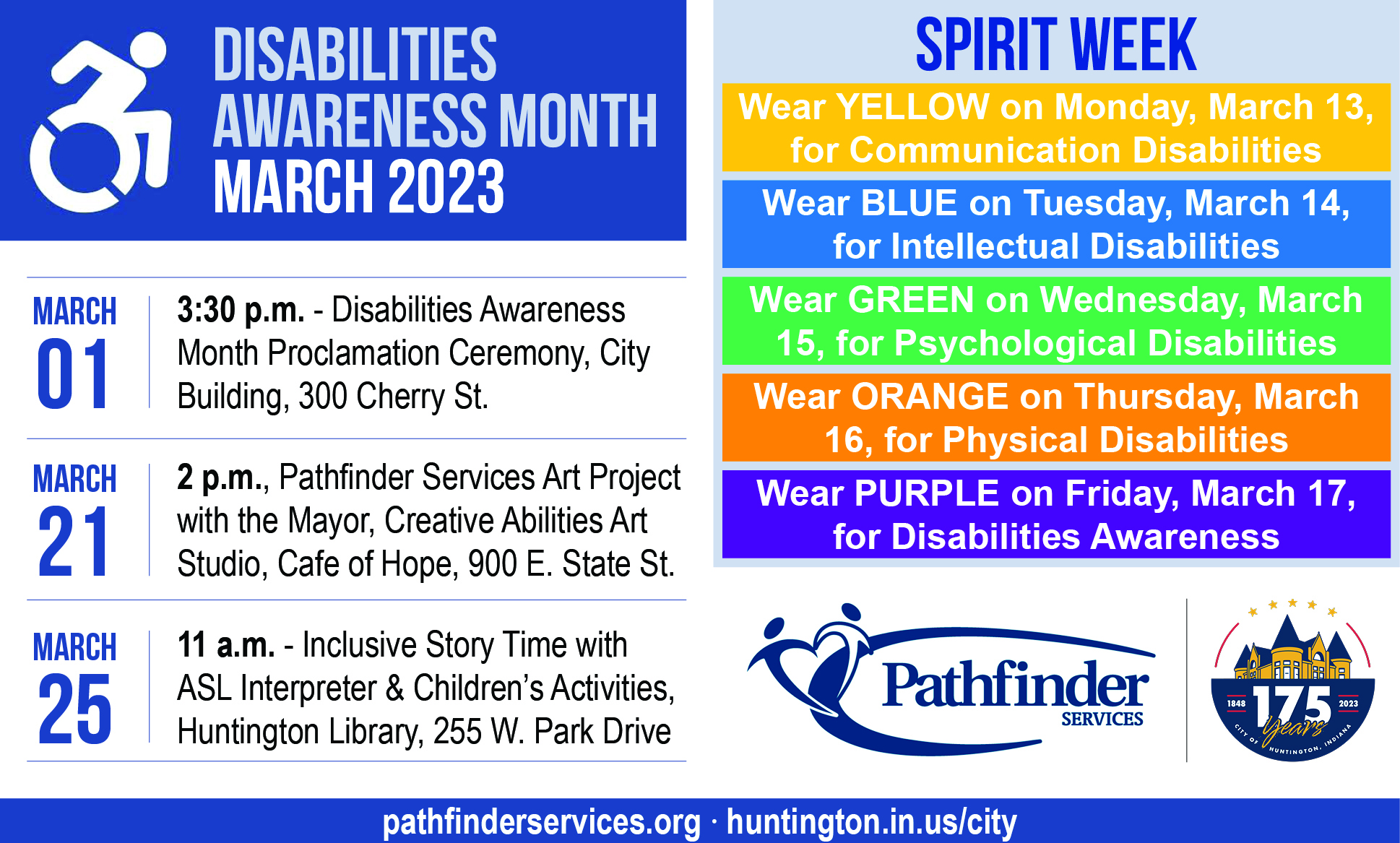 Related content:
Click here to read the full proclamation.