Posted Tuesday, January 3, 2023.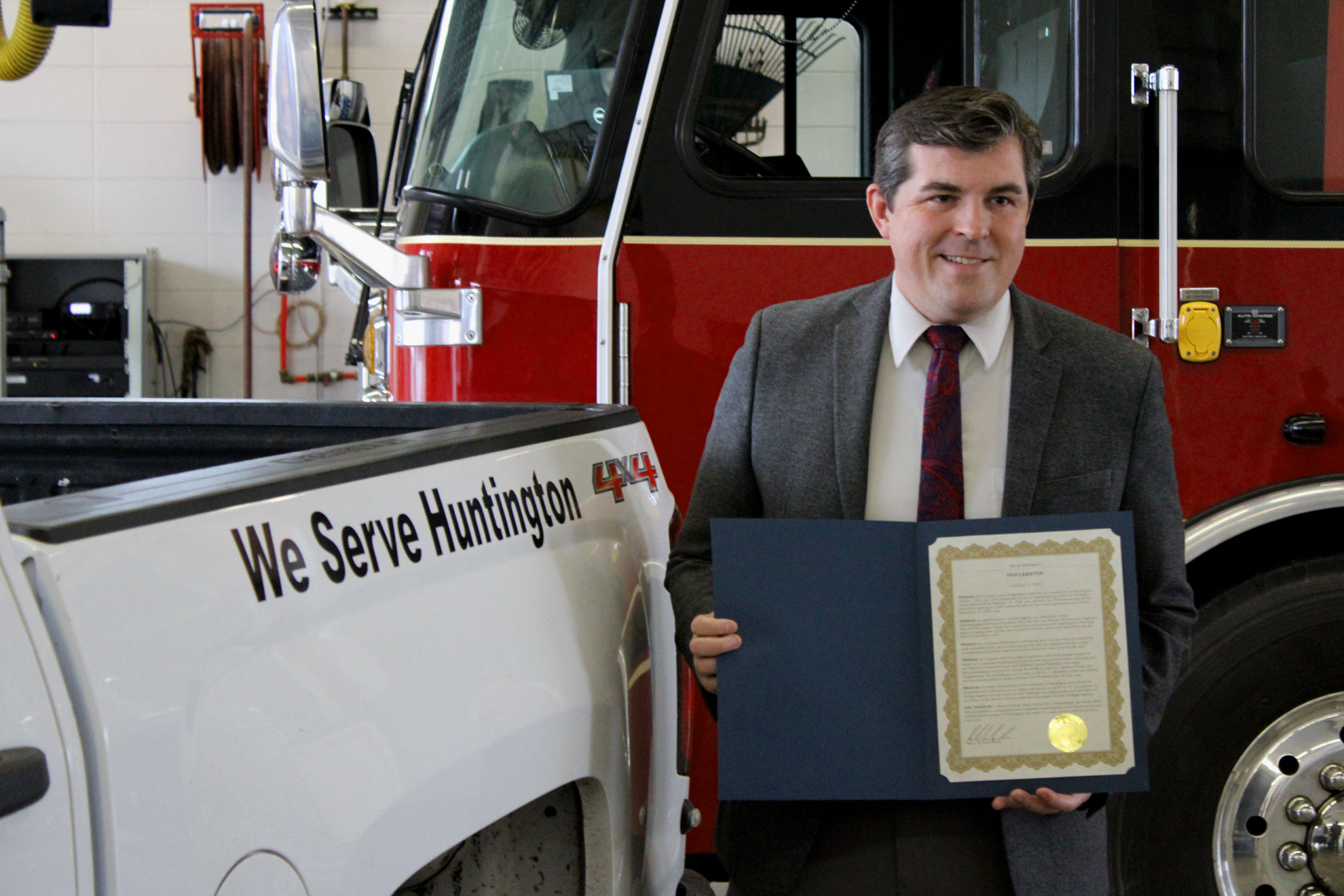 Top: City employees gather Tuesday, January 3, to kick off Huntington's yearlong 175th anniversary celebrations. Bottom: Mayor Richard Strick displays the "demisemiseptcentennial" proclamation recognizing the 175th anniversary of Huntington's incorporation as a town.

HUNTINGTON – City officials and employees kicked off Huntington's yearlong "demisemiseptcentennial" celebrations with a proclamation ceremony Tuesday afternoon at the Etna Avenue fire station.
"As we turn the page from 2022 to 2023, the City of Huntington will be embracing its 175th anniversary since its incorporation as a town," Mayor Richard Strick said. "We'll be celebrating all things Huntington through the final days of 2023."
Huntington's incorporation as a town was made official on February 16, 1848, while James Whitcomb served as Indiana's eighth governor.
All year long, Huntington will celebrate not only its incorporation as a town in 1848 but also its reincorporation as a city 25 years later in 1873 – making 2023 both the 175th anniversary of Huntington becoming a town and its 150th anniversary of being recognized as a city.
Huntington's residents are also invited to celebrate our community's robust history, which includes (but is not limited to!) the groundbreaking roles Helen Purviance and Elizebeth Smith Friedman played in World Wars I and II and the notable political careers of Congressman J. Edward Roush, who introduced the country to the 9-1-1 emergency response system, and former Vice President Dan Quayle.
Tuesday's proclamation went on to recognize the families and neighbors who work together to make Huntington a great place to call home, as well as the community organizations and local business community that help Huntington flourish and thrive.
"My goal as Mayor for these festivities is to help all of us, across generations, see and appreciate the many gifts that come with living in this City with these neighbors of ours," Mayor Strick said.
Special events and activities are being planned throughout the year for Huntington's demisemiseptcentennial – watch for more details and announcements to come! Among these activities will be a monthly scavenger hunt starting in February and exploring different aspects of Huntington. Everyone is invited to take part.
More information about the scavenger hunts, including the check list of items and locations to find, will be available soon at the Huntington City-Township Public Library and Huntington County Visitors Bureau.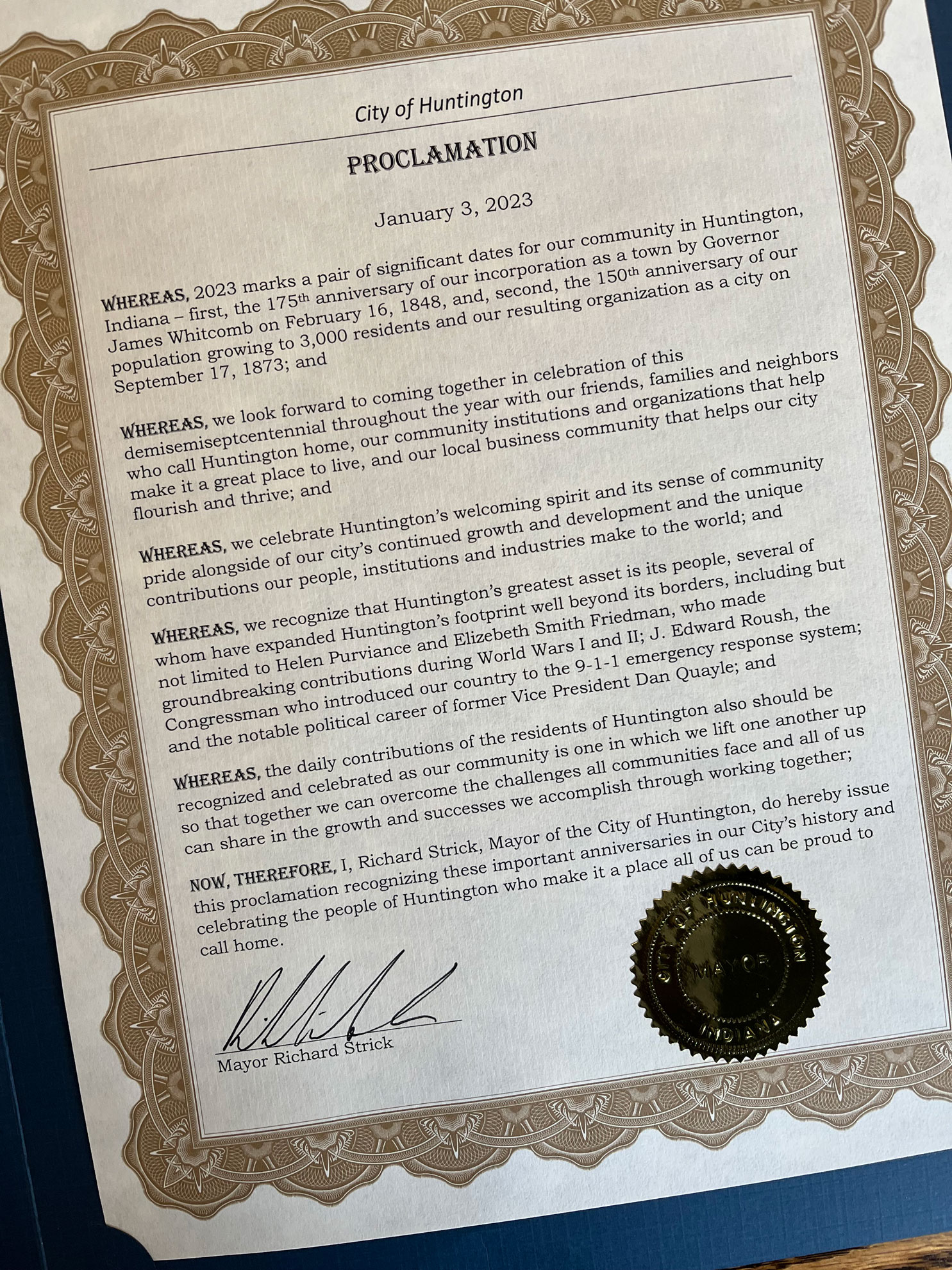 Click here to read the "demisemiseptcentennial" proclamation!