Posted Wednesday, July 6, 2022.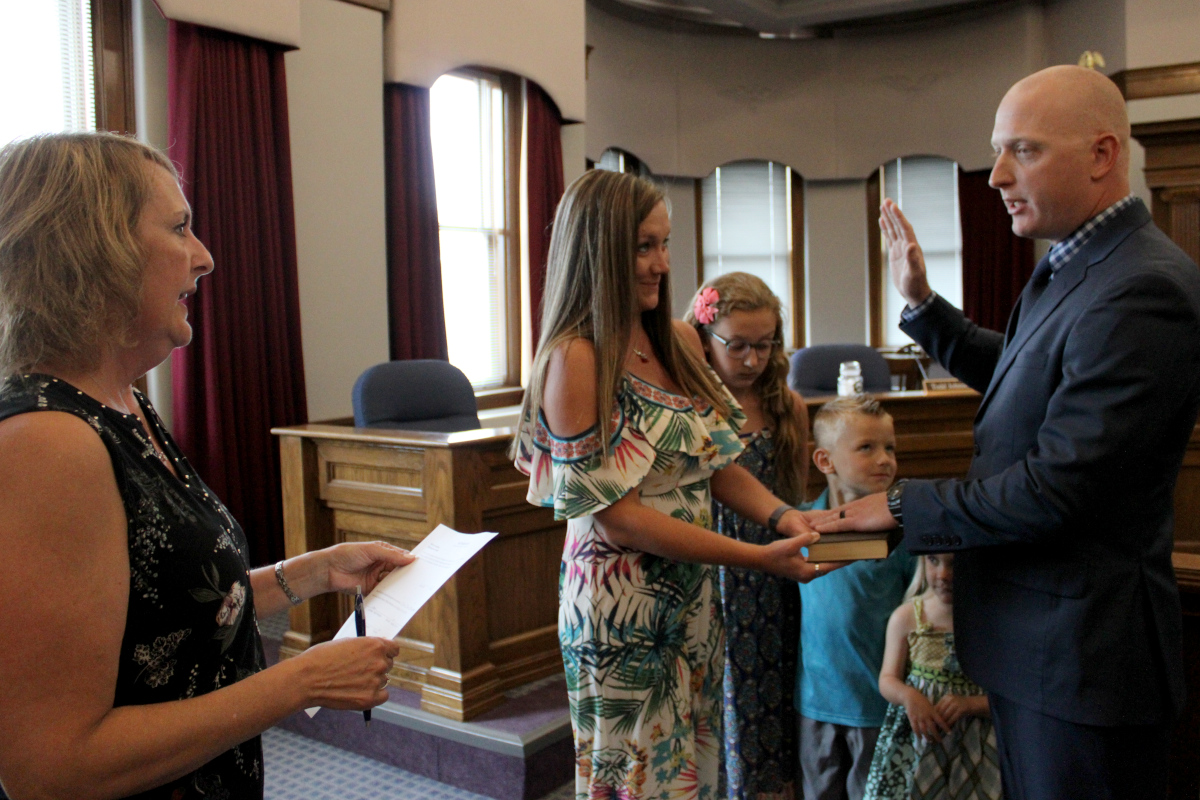 Cole Lahr is administered the oath of office by City Clerk-Treasurer Christi McElhany. Lahr is joined by his wife Laura and their three children.
HUNTINGTON – The Huntington Fire Department welcomed a familiar face to the fold when it introduced the newest member of its public safety team.
Cole Lahr, a patrolman for 11 years with the Huntington Police Department, was sworn into duty as a firefighter and first responder during a ceremony Wednesday afternoon at the Huntington City Building. Lahr will attend the Fire Academy Class this coming spring.
During his time with HPD, Lahr was both a field training officer and member of the methamphetamine suppression team.
"We look forward to bringing Cole on board, and he will be a big asset with his public safety experience," Fire Chief Tony Johnson said.