Posted Wednesday, June 22, 2022.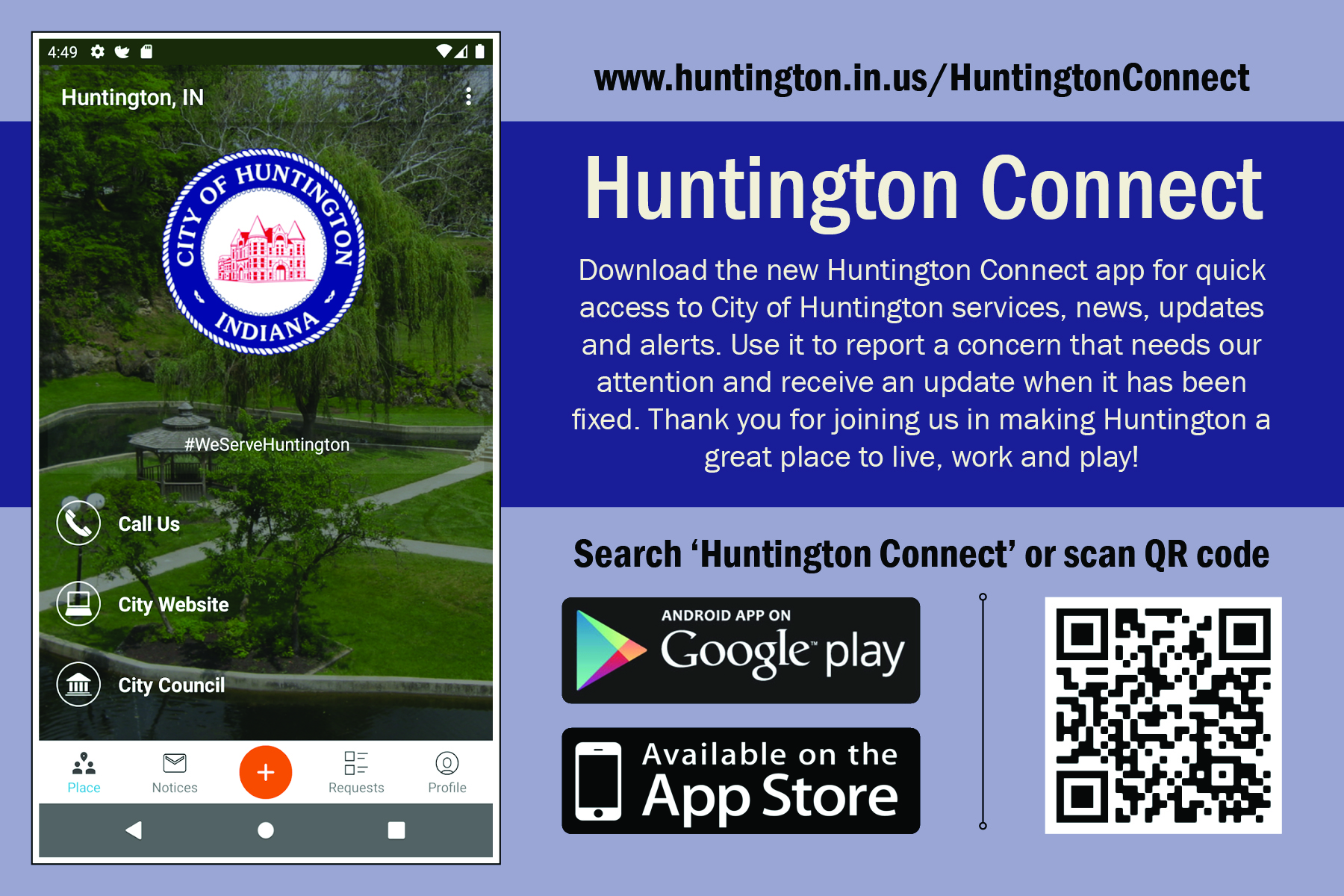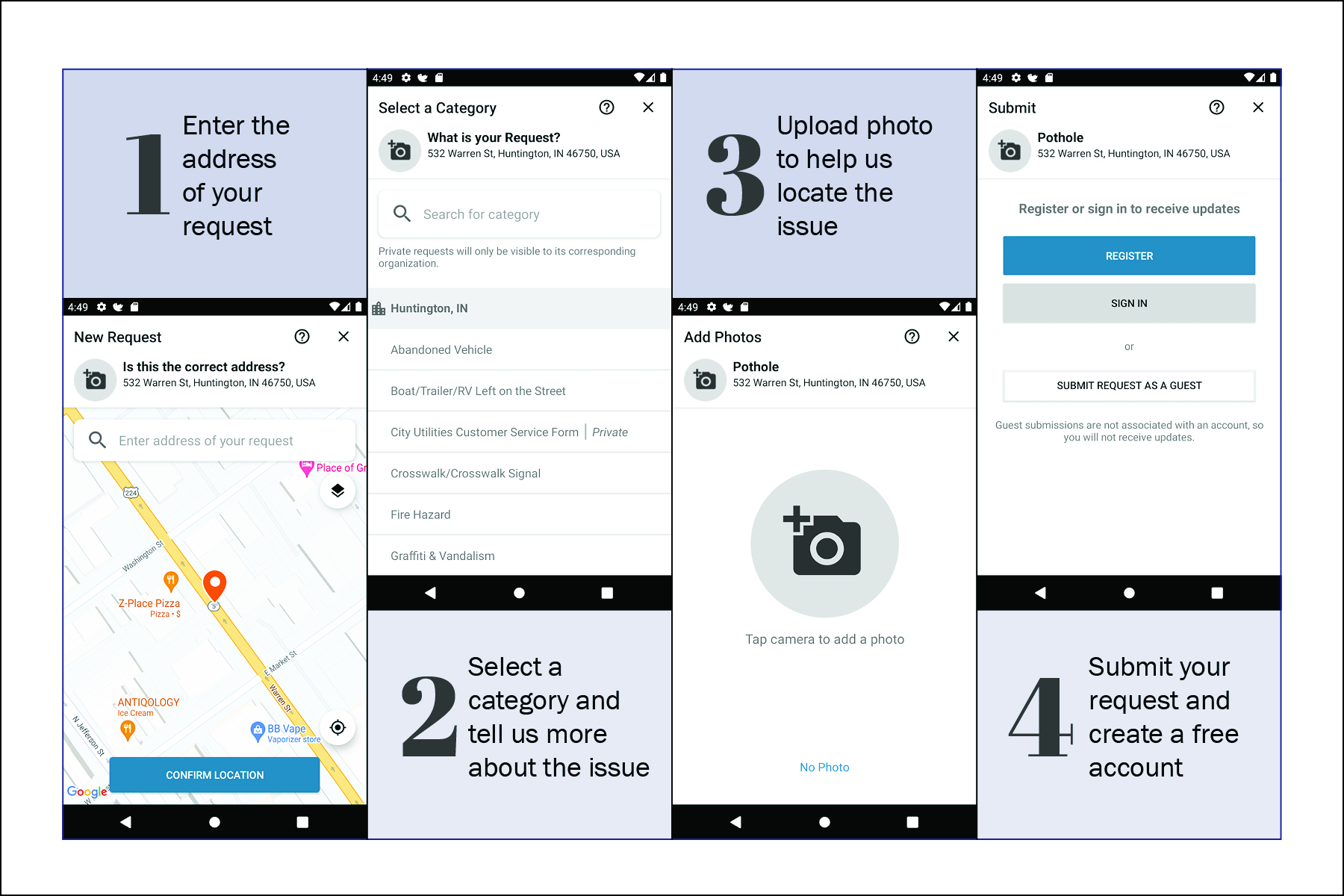 HUNTINGTON – The City of Huntington has launched a new mobile app that will bolster its responsiveness to community needs while enabling residents to easily report concerns, request services and connect with community information.
The app – named "Huntington Connect" – is available on Android and iPhone. The online 311 tool also can be found on the City of Huntington website.
"What it does is it allows residents to upload photos, specify an exact location and provide further details about a problem they want to see fixed," Communications Coordinator Kevin Krauskopf said. "Once they submit it to us, our city teams can respond quickly to the concern and get it addressed."
The app also provides links to community information and can be used to send alerts and notifications when needed.
To use the "Huntington Connect" mobile app, download it in your device's app store and register a free account. Or, submit a request from your web browser by going to www.huntington.in.us/HuntingtonConnect.
"Huntington Connect" is a part of Civic Plus's SeeClickFix platform, a tool that allows citizens to publicly document quality of life concerns in their neighborhood. Civic Plus is a company that offers integrated technology solutions for government communications needs.
Huntington joins the town of New Haven as the second community in northeast Indiana to launch a SeeClickFix service.
Tips:
"Huntington Connect" is a custom, localized marketplace app through Civic Plus, which also offers a separate SeeClickFix app. Huntington residents should make sure to search and download "Huntington Connect" in their mobile device's app store.