Posted Wednesday, April 20, 2022.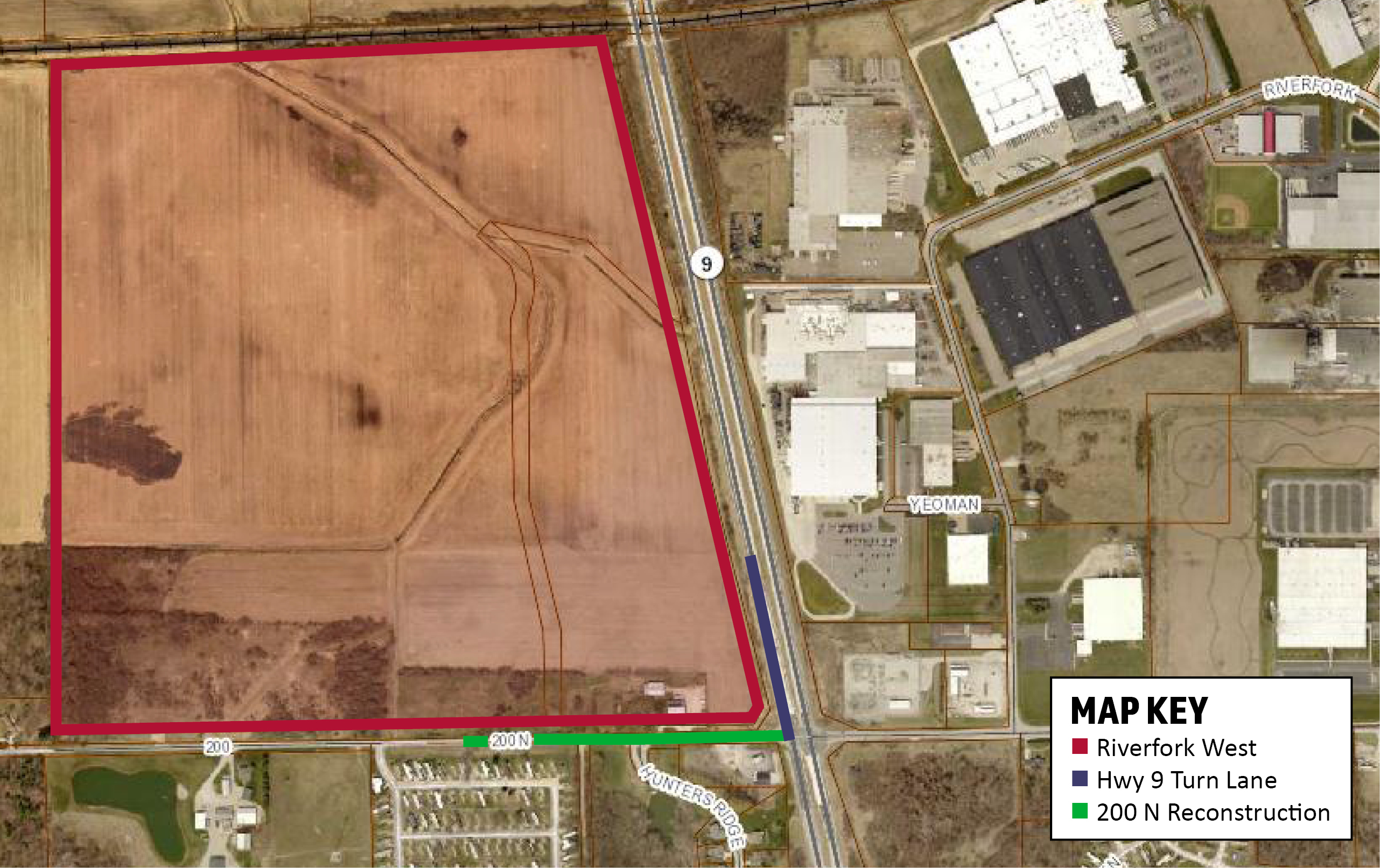 HUNTINGTON – The City of Huntington has been awarded a grant of more than $912,000 that will be used for roadway improvements related to the Riverfork West industrial park development.
The Indiana Department of Transportation announced the $912,179.50 matching grant as part of the first round of its 2022 Community Crossings infrastructure grant program. More than $107.8 million in grants were announced Tuesday for communities across Indiana.
With the 50/50 matching grant secured, the City of Huntington will proceed to open bids for a roughly 1,200-foot section of 200 North immediately west of Highway 9. The main entrance to the new Riverfork West site will be located along this stretch of 200 North, which will be reconstructed and widened to accommodate more traffic and heavier vehicles.
"The Riverfork West development expands our industrial capacity and will provide excellent employment opportunities for residents of Huntington. Across the street on the other side of Highway 9, the factories and manufacturers at the original Riverfork Industrial Park continue to grow and thrive," said Adam Cuttriss, director of Public Works and Engineering Services for the city.
The addition of a turn lane from southbound Highway 9 onto 200 North also is included in the reconstruction plans.
Riverfork West is a new, 172-acre site under development in partnership between the City of Huntington and Huntington County United Economic Development.