Community Development (County)
Town of Roanoke Proposed Comprehensive Plan Update
Please click on the link at the end of the page to review the proposed Comprehensive Plan prior the the Roanoke Plan Commission Public Hearing on March 8, 2023 at 6:30 PM in the GAR Room of the County Courthouse, 201 North Jefferson Street, Huntington, IN 46750.
Recent amendments for Huntington County, Andrews, Markle, Mt. Etna, Roanoke, and Warren
Building Permit applications for properties under 3-acres in size:
When a building permit application is submitted for any type of structure (shed, deck, pool, garage, pole barn, home, etc.) AND the property size is less that 3-acres, a primary and/or secondary On-site Sewage System (OSS) sites must be tested by a certified soil scientist and noted on a survey. The survey must show the size of the area and the distances to the closest property lines. Once the primary and/or secondary OSS sites have been provided on the survey, the normal review process will begin for the building permit application.

The requirement to locate primary and /or OSS sites before any building permits are issued (if under 3-acres) will prevent the potential replacement sites from being damaged or eliminated since as OSS cannot be replaced in the same location as one that has failed. A new location on virgin, non-compacted soil is required for a replacement OSS. Please contact the Health Department at 260-358-4831 for questions pertaining to On-site Sewage Systems.
Pond Permit applications for properties of any size:
The Huntington County Surveyor's Office has the authority to decide if the primary and /or secondary sites need to be located prior to a pond permit being issued.
For newly created parcels:
Any newly created parcel must now contain 1.10-acres of buildable area. The parent parcel (giving away the land) and any newly created children parcels must both contain 1.10-acres of buildable area.
Buildable Area: That portion of the established parcel which can be devoted to buildings, ponds, parking lots, driveways and other structures. Generally, this area excludes any applicable building restriction lines, setback requirements, floodplain boundaries, easements, rights-of-way or other similar areas in which buildings, ponds, parking lots, driveways, and other structures shall not be located. Does not include landscaping or designated wetlands.
The minimum lot size, in the Agricultural (A), Suburban Residential (SR), R-2 (septic only; 1/2 acre if on sewer) and R-4 Zoning Districts (septic only; 1/4 acre if on sewer), for all newly created parcels is 2-acres (previously 1.5 acres). The minimum lot size applies to the newly created parcel and what remains of the parent parcel.

If the newly created parcel does not have an existing septic system, both a suitable primary and suitable secondary location must be designated on the survey (square footage area that also contains the absorption field). The exact distances from the Primary and Secondary OSS areas to the property lines hall be noted on the survey. Based on this survey, no structures (dwellings, garages, sheds, pools, decks, additions) or driveways shall be located on the preserved, designated primary and secondary locations. The goal of this requirement is to prevent any future development from preventing suitable OSS primary or replacement sites from becoming rejected due to compaction, soil removal, construction, fill being brought to the site, heavy equipment moving over the site, etc. The soil scientist will need to flag the OSS site so that the Surveyor will know which area to map out on the survey.
On-site sewage system (OSS)- All equipment and devices necessary for proper conduction, collection, storage, treatment, and on-site disposal of sewage.


Vision Statement:

"To protect and enhance the quality of life of the citizens of Huntington County."

Mission Statement:

Inform Decision Makers about planning, zoning, and building matters. Provide the best professional planning and building code advice. Offer accurate and detailed information, advantages and disadvantages, and the impacts of all developments.
Inform the Public about planning, zoning, and building matters. Make the information on hand easily accessible. Keep the public informed of pending changes in planning, zoning, and building codes and regulations.
Recognize that all citizens of Huntington County are our Customers. As such, the Department is committed to a high standard of Public Service, offering quality service to the citizens that visit the Department as well as those who do not.
Provide for Equitable, Consistent, and Fair development. Inform the customer what they can do, not what they cannot do. Always be consistent in the information provided.
Constantly Search for a Better Way by investigating improvements in services offered and how services are provided.
Services:


DCD serves the unincorporated areas of Huntington County and the towns of Andrews, Markle, Mount Etna, Roanoke, and Warren.
Answer planning, zoning, building, and development questions

Review and issue building permits

Review all rezoning, special exception, variance, subdivision, development plan, and livestock operation applications that are filed

Prepare amendments to codes and ordinances to maintain compliance with state law

License electrical contractors

Conduct unsafe building inspections

Assign new house and building addresses

Serve as floodplain administrator for the county and towns

Update and maintain Comprehensive Plans for the county and towns
Quick Links: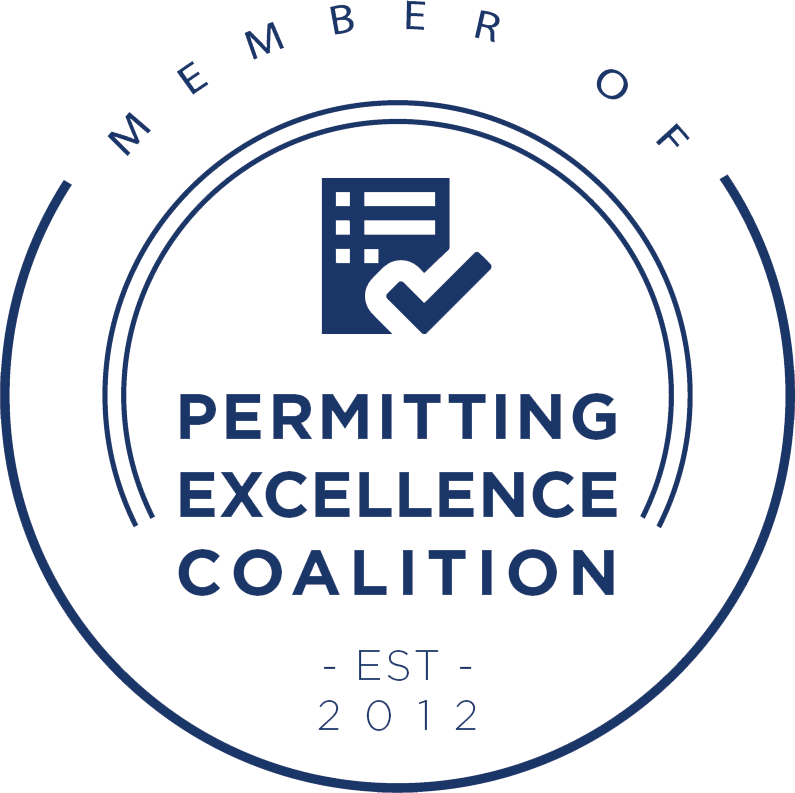 Contact Us
201 N Jefferson St
Room 204
Huntington, IN 46750
Phone: (260) 358-4840

Fax: (260) 355-2313

Hours:

8 a.m. to 4:30 p.m.
Monday through Friday
More Information
Find content and services related to this page.