Barks & Rec Dog Park
About This Location
Huntington's Barks and Rec Dog Park is located at the south end of Yeoman Park near the intersection of E. Market Street and N. Briant Street.
Memberships may be purchased at the Parks and Recreation Office located in City Services at 634 Webster St. City Services can accept credit and debit payments only.
An annual Paw Pass costs:
$30 for Huntington residents.

$35 for out-of-city residents.

$40 for out-of-county residents.
Additional Paw Passes cost $15 per dog, limit three per household.
An Additional Furry Fob may be purchased for $5.
Lost or stolen Paw Pass or Furry Fob replacement fee is $5 each.

Dog owners must provide proof that rabies, distemper, Bordetella and parvo vaccinations are up to date and were administered by a licensed veterinarian. Tags must be visibly attached to your dog's collar at all times.
Rules and Regulations can be found here.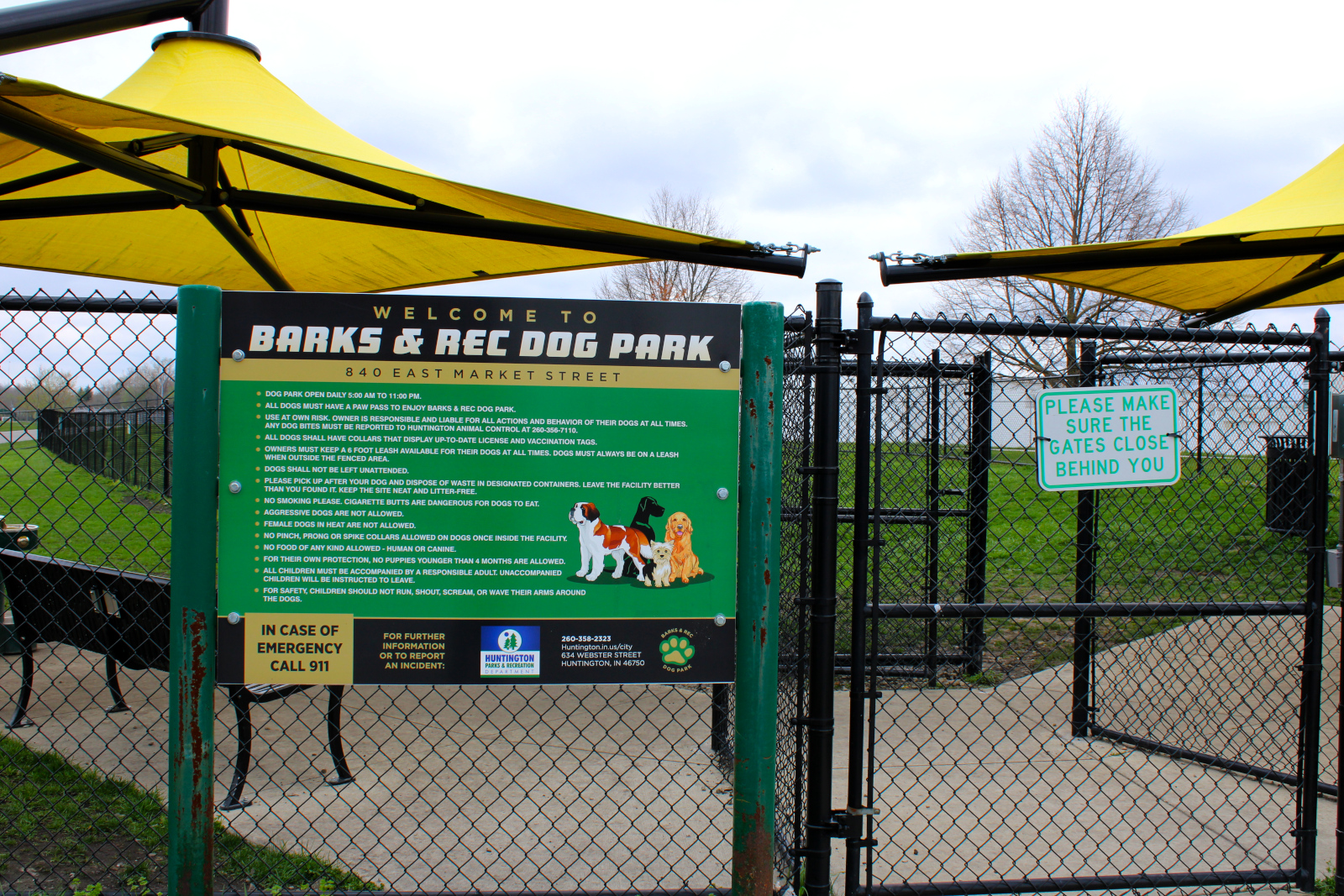 Contact Information
If you have any questions regarding this property, please contact:
Megan Thompson

Parks Program Director
634 Webster St
Huntington, IN 46750 Phone:
260-358-2323 x2502