Memorial Park
About This Location
Memorial Park is located at West Park Drive and Bartlett Street. This vast, beautiful park spans more than 48 acres and offers numerous attractions and outdoor activities, including:
Two Ponds

Fishing

Flower Gardens

Basketball Courts

Horseshoe Courts

Walking Trails

Sledding Hill

Playground Equipment

Outdoor Pavilions with Grills

18-hole Disc Golf Course

Restrooms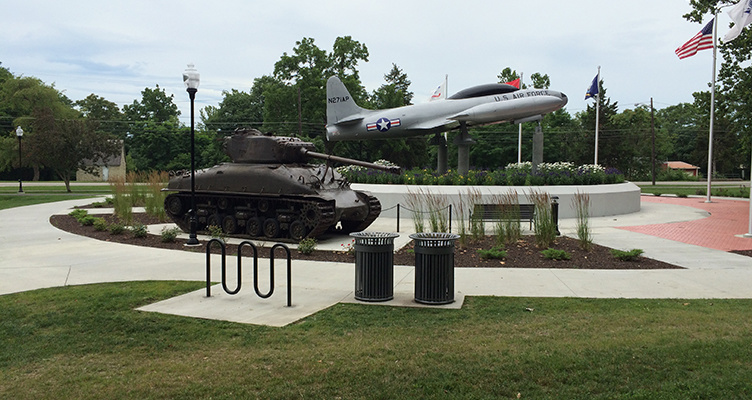 Next to Memorial Park is our Veterans Memorial. The Veterans Memorial is used for ceremonies and other gatherings to honor all branches of the military. A Sherman Tank previously located within the park was moved to the Veterans Memorial, and the City of Huntington acquired a T-33 Shooting Star jet to serve as the centerpiece of the space. Other features include interpretive plaques, flagpoles, decorative lighting and plantings. A community group also sponsored and designed a Purple Heart Monument for incorporation. Memorial Park is quite the attraction, and its two pavilions may be rented by calling Huntington Parks & Recreation at (260) 356-4720.
Facilities At This Location
Contact Information
If you have any questions regarding this property, please contact:
Steve Yoder

Superintendent of Parks and Recreation
634 Webster St
Huntington, IN 46750 Phone:
260-356-4720
Fax:
260-358-2324