Posted Friday, October 1, 2021.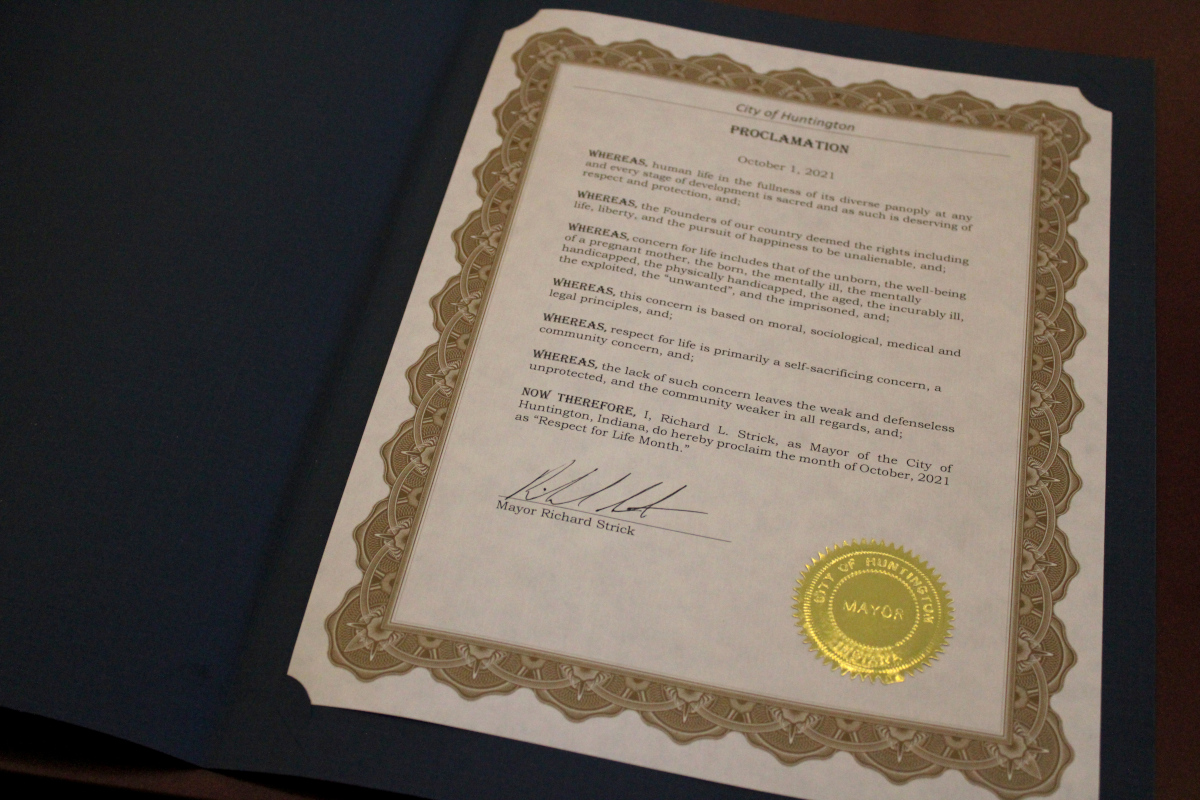 HUNTINGTON – Mayor Richard Strick issued a proclamation Friday afternoon declaring October as "Respect for Life Month" in Huntington.
The declaration states that "human life in the fullness of its diverse panoply at any and every stage of development" is worthy of respect and protection.
Huntington has issued a similar proclamation each of the past 43 years.
According to the proclamation, "concern for life includes that of the unborn, the well-being of a pregnant mother, the born, the mentally ill, the mentally handicapped, the physically handicapped, the aged, the incurably ill, the exploited, the 'unwanted', and the imprisoned."
Huntington County Right to Life sponsors Respect for Life Month in Huntington County. The nonprofit organization provides support and materials for pregnant women and mothers of infants in Huntington County.
Items that Huntington County Right to Life provides to mothers include baby supplies, clothing, diapers and formula. Expectant and new mothers who need assistance can visit the group's Huntington facility at 34 E. Washington St. or call (260) 356-5933.