Posted Thursday, September 30, 2021.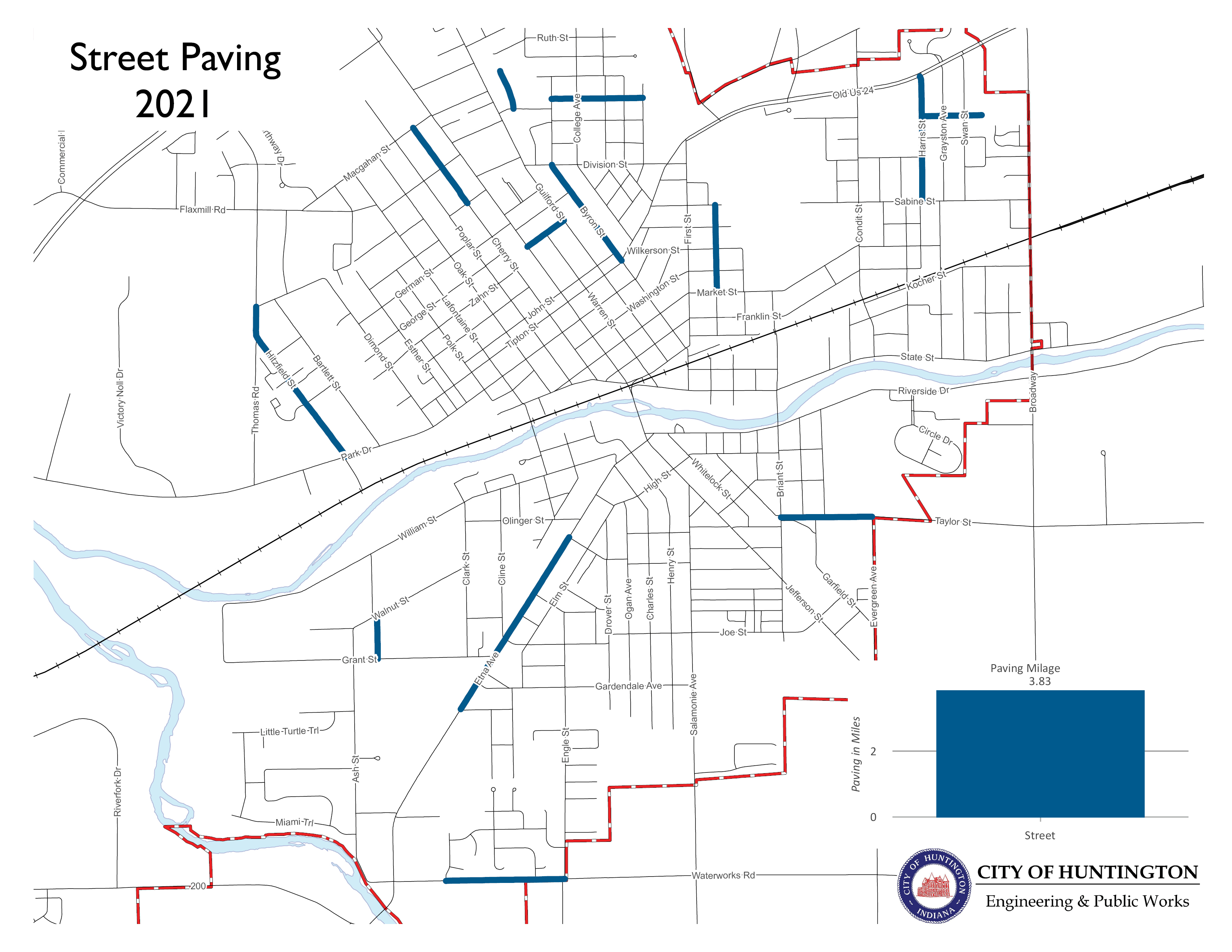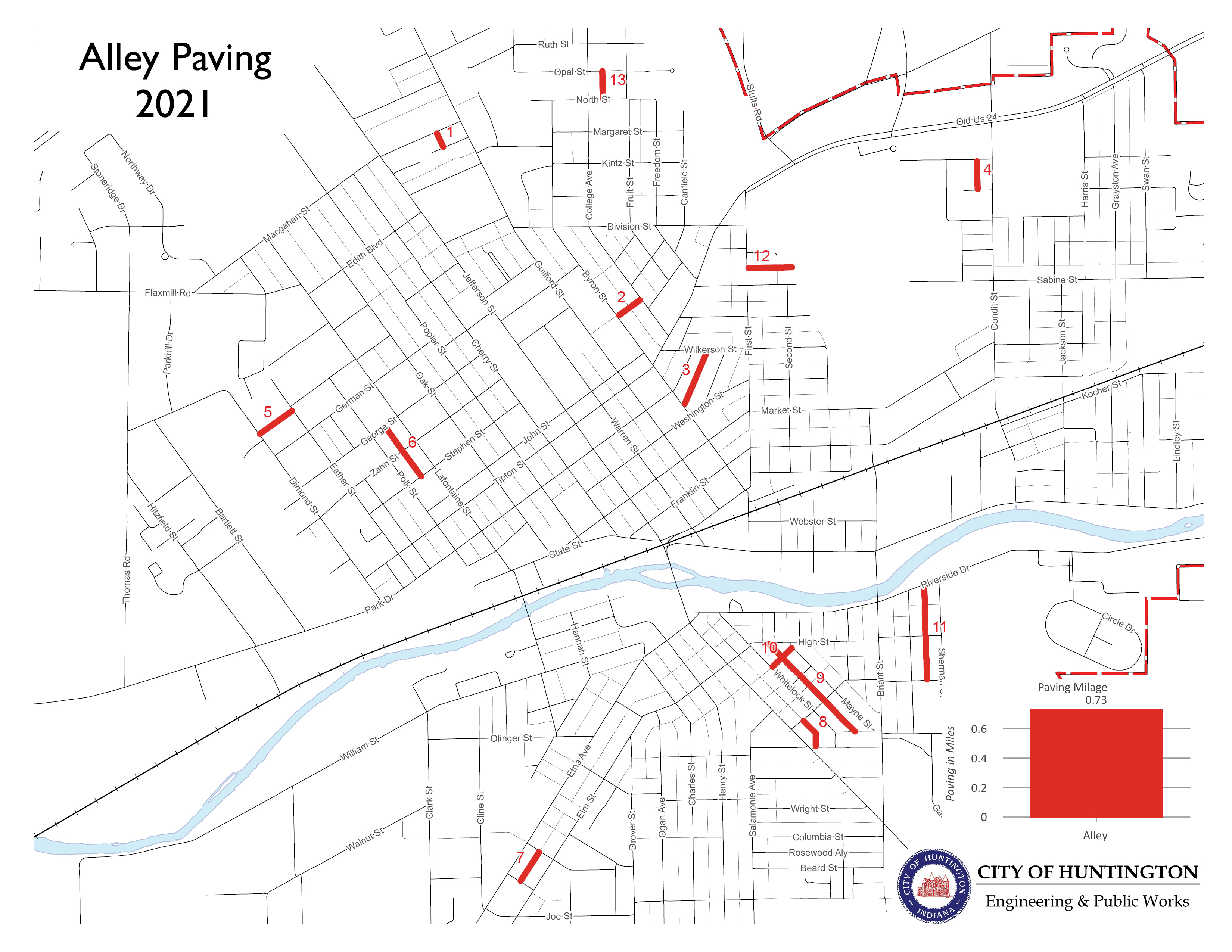 HUNTINGTON -- The city's 2021 Street Paving Project has begun and is scheduled to continue through the end of October. Please be on the lookout for street crews and drive cautiously in all construction areas. The maps above show which streets (blue) and alleys (red) are slated for completion. A list of streets can also be found below:
Margaret Street reconstruction – Byron Street to Canfield Street.
Harris Street – Sabine Street to Old US 24.
Hartman Street – Harris Street to east end.
Dean Street – Lynnwood Drive to end.
Byron Street – Tipton Street to Division Street.
Second Street – Market Street to Woodlawn Avenue.
Roche Street reconstruction (completed in June) – Guilford Street to Jefferson Street.
Cherry Street – MacGahan Street to Collins Street.
Hitzfield Street – St. Felix Drive to West Park Drive.
Taylor Street – Briant Street to Evergreen Road.
Etna Avenue – Jessup Street to Wright Street.
Hasty Street – Grant Street to Walnut Street.
Waterworks Road – Engle Street to Willow Bend.