Posted Wednesday, September 8, 2021.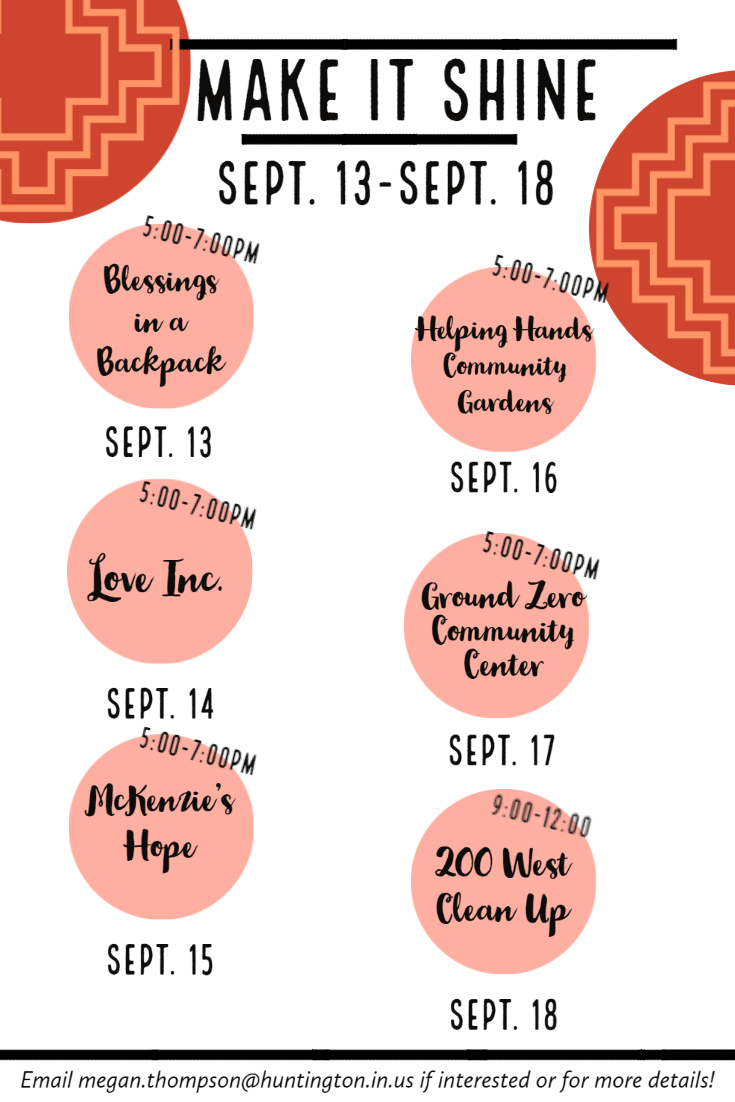 HUNTINGTON -- September 13-18 is Make it Shine. This is a national volunteer week, and Huntington has many great opportunities if you are looking to get involved.
Monday will be helping with Blessings in a Backpack.
Tuesday will be at Love INC.
Wednesday will be for McKenzie's Hope.
Thursday will be for the Helping Hands Community Garden with Purdue Extension.
Friday will be for Ground Zero Community Center.
Saturday will be for the 200 West Clean Up.
If you are interested in volunteering for a great cause or would like more information, reach out to Megan at megan.thompson@huntington.in.us or (260) 358-2323 ext. 2502.
We hope you will consider signing up and making a difference!