Posted Wednesday, June 30, 2021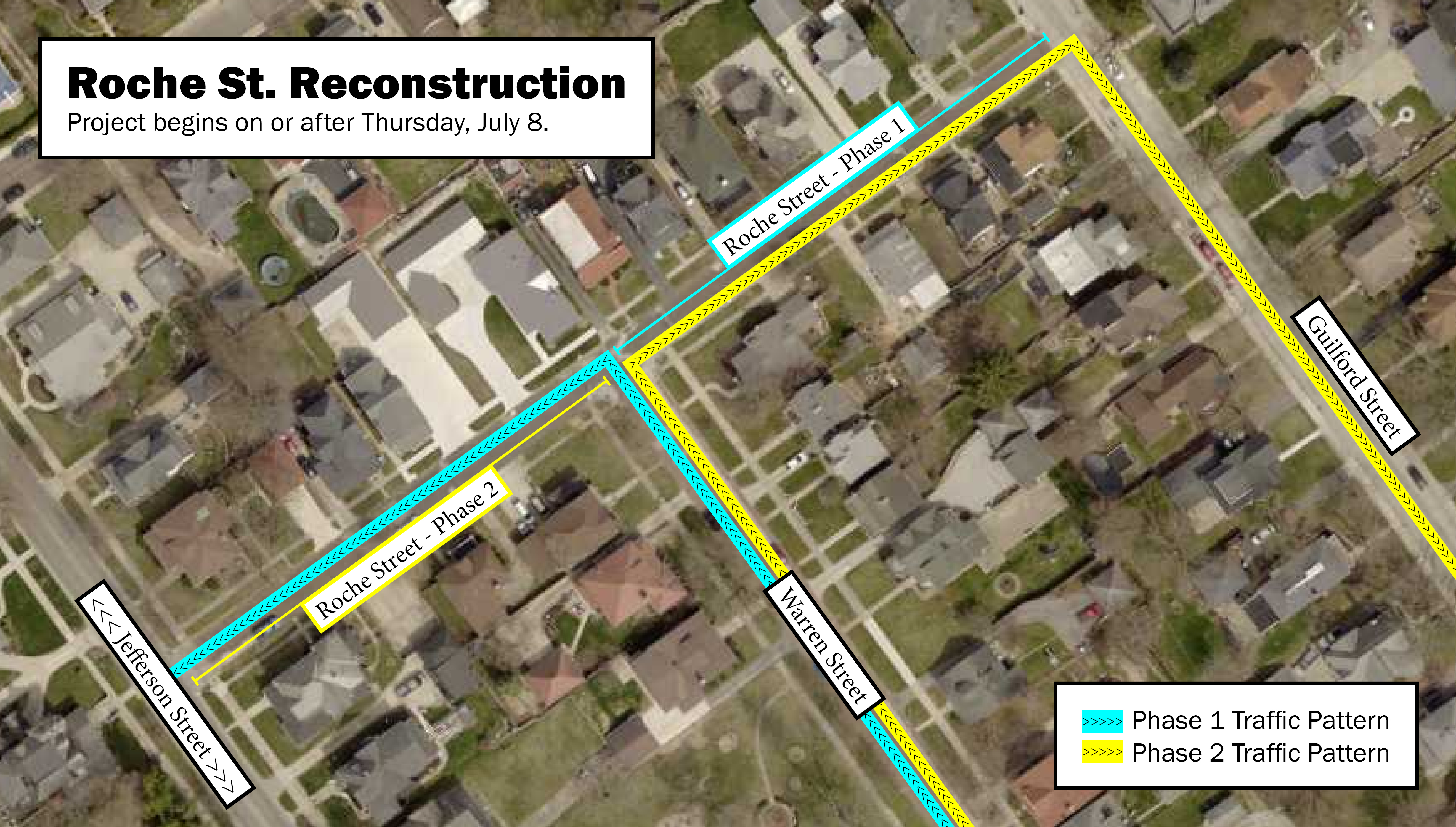 HUNTINGTON – A Roche Street reconstruction project is scheduled to begin on or after Thursday, July 8.
The street's brick surface will be removed and replaced with asphalt. The project is expected to take about three weeks from start to finish and will be completed by Brooks Construction Company.
Work will be split into three phases. First, the bricks will be removed on the section east of Warren Street and the new road's stone base will be installed. The same will be done on the section west of Warren Street during the second phase. The new asphalt surface will be put down across the length of Roche Street in the final phase.
Traffic from Warren Street will turn west toward Jefferson Street during the first phase and east toward Guilford Street during the second phase.
Residents will have access to their driveways, though at times parking on adjacent side streets may be necessary.
Thank you in advance to our residents for their patience and understanding during this process.