Posted Friday, June 11, 2021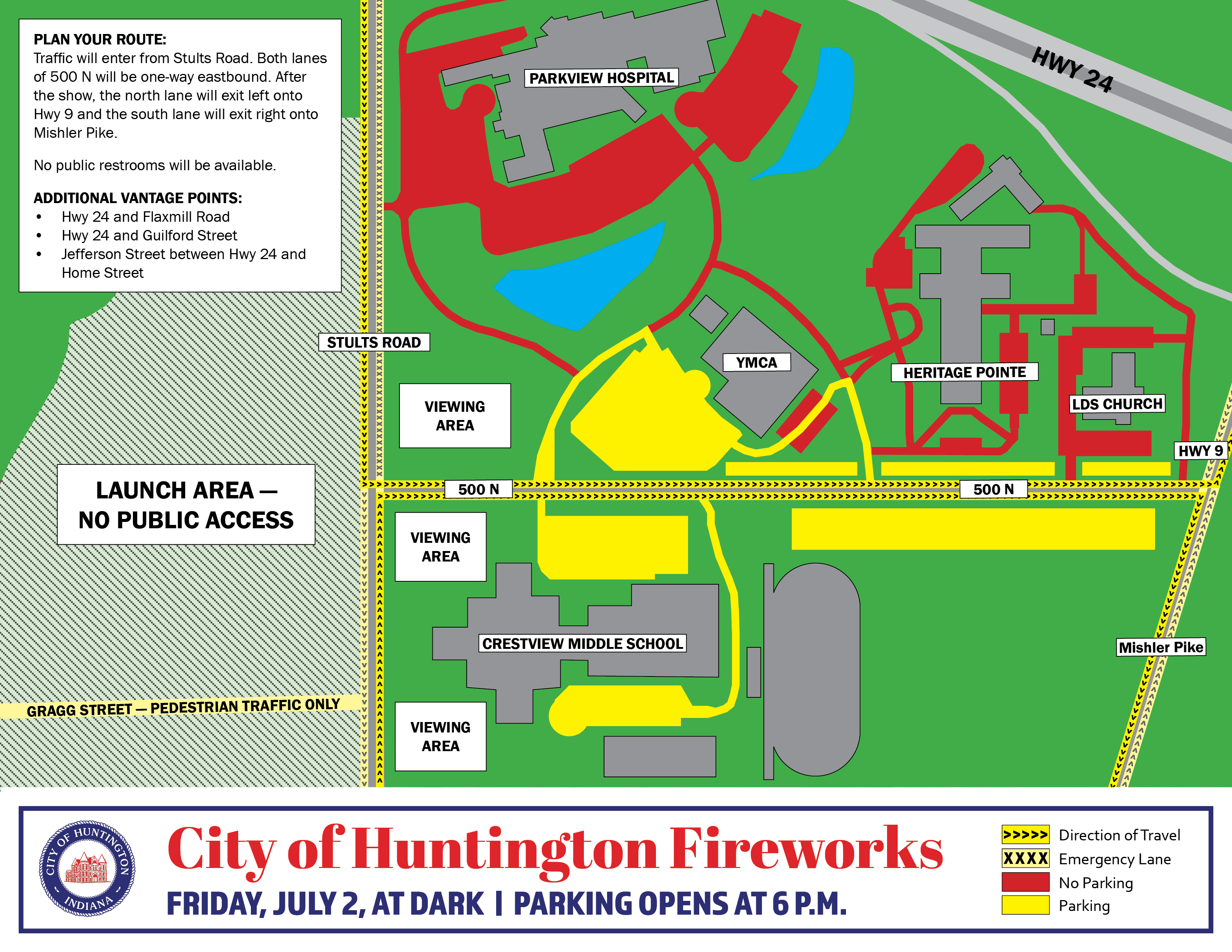 HUNTINGTON -- The City of Huntington's Independence Day fireworks display is scheduled to begin at dark on Friday, July 2, at a new location with Huntington University's cross country field serving as the launch site.
"I was excited to learn Huntington County Community School Corporation would be breaking ground on a new stadium this summer," Mayor Richard Strick said. "I also quickly learned that this would require our City to adapt our plans for celebrating Independence Day and our annual fireworks display. Even COVID-19 couldn't stop us last year, so there was no way a little thing like a site change was going to get in our way. "
Parking will be available starting at 6 o'clock that evening at Crestview Middle School, the Huntington YMCA and along 500 N.
Following a test run last week, popular viewing locations from previous years also are expected to serve as good vantage points from the north side of Huntington.
"I deeply appreciate the generous support of HCCSC, Huntington University, Parkview Huntington Hospital, and the Parkview Huntington Family YMCA helping the City to make sure the fireworks display on July 2 will go safely and smoothly for our community," the mayor said. "It was great to fire off a test round earlier this week to confirm that many of the popular observations points in and around the north side of the City should still have a clear view of the display. We'll need help from everyone that night to make sure we pick up after ourselves, have a safe evening, and demonstrate an extra helping of patience while dealing with the inevitable traffic challenges."