Posted Wednesday, May 12, 2021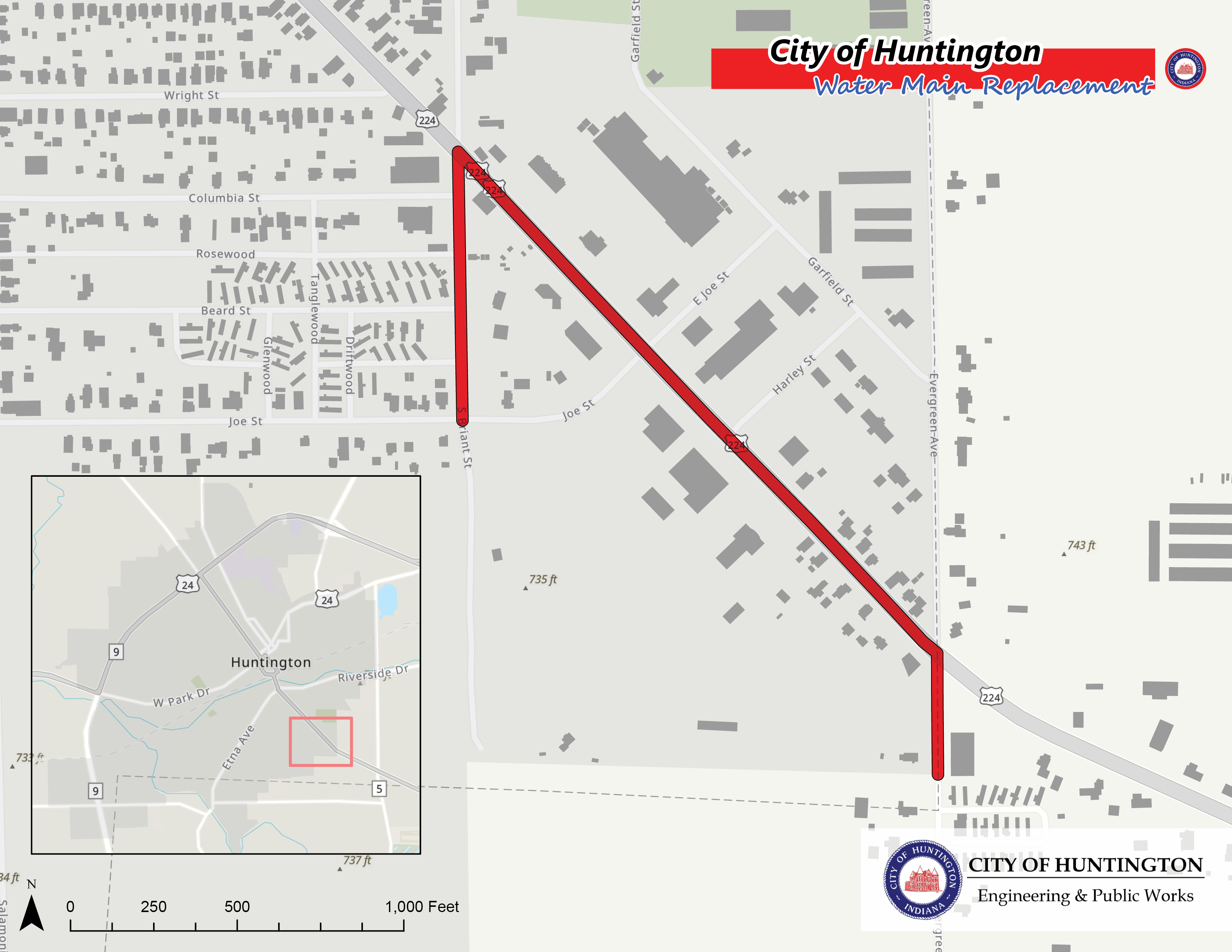 HUNTINGTON – Work to replace a South Jefferson Street water main is scheduled to begin May 24, and motorists should be prepared for construction-related road closures and detours.
The $1.3 million project will consist of installing a new water main along South Jefferson Street from Briant Street to Evergreen Road. Additional sections to be replaced include:
Along Evergreen Road from South Jefferson Street to Dollar General.
Along Briant Street between South Jefferson and Joe streets.
"Over the past several years the city has experienced multiple water main breaks in this area," Public Works & Engineering Services Director Adam Cuttriss said. "Due to the number of breaks and the age of the water main, it was determined that the best course of actions for the city would be to replace the water main."
In all, approximately 2,700 feet of new water mains will be installed. The work will be completed by Roanoke-based Ironclad Excavating and is expected to take about three months.
Construction will require the closure of segments of South Jefferson Street, Briant Street and Evergreen Road at various times. Motorists are advised to drive cautiously and watch for posted detours.