As you know, Indiana now requires wearing masks in public. The facts and data show that wearing a mask is one of the most effective tools in our arsenal to defeat COVID-19.
The City of Huntington is launching a campaign encouraging all residents to wear a mask in public spaces to help Stop the Spread – not because there is a mandate to do so, but because it is the considerate and compassionate thing to do for our friends and neighbors.
Your help will make this successful. We invite you to display these signs and stickers to help promote this simple step to stop the spread.
Please copy and paste the form below and email your orders to kevin.krauskopf@huntington.in.us. You will receive emails confirming your order and letting you know when they are available for pick up.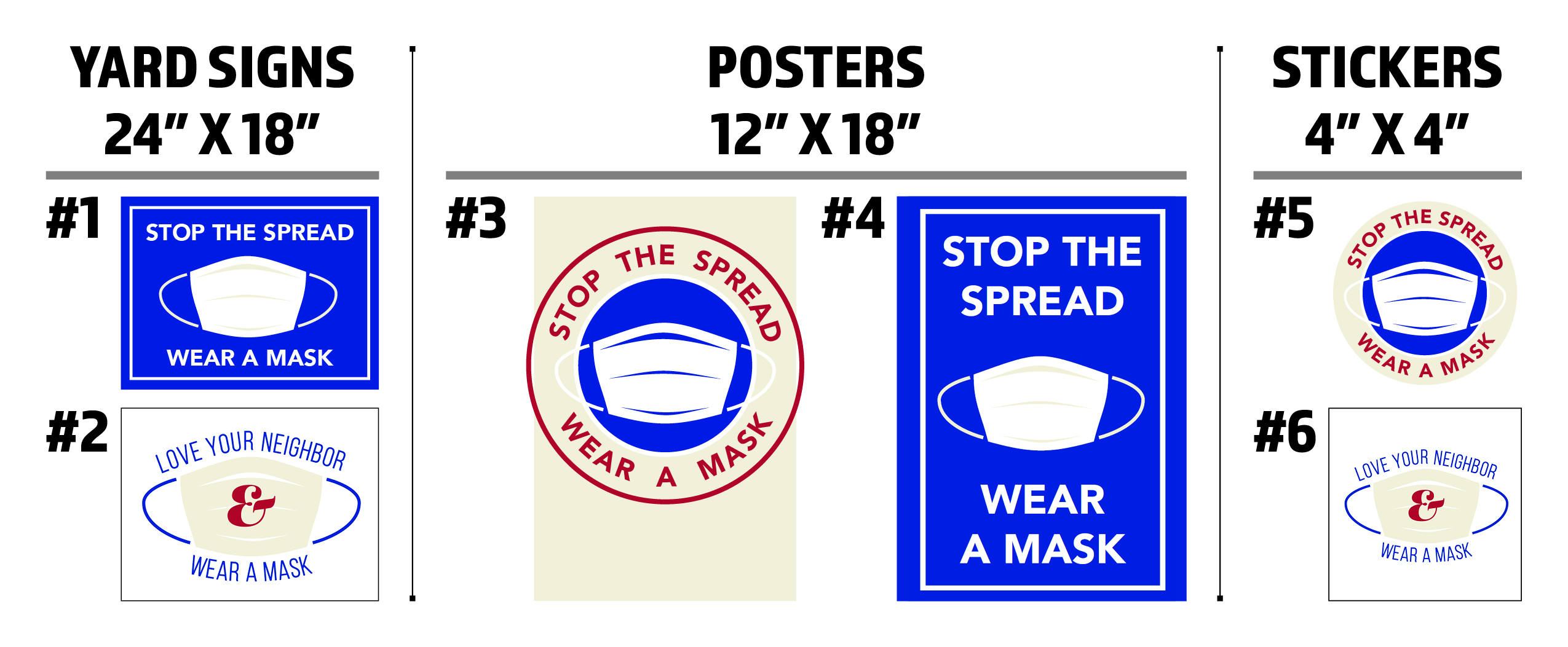 ORDER FORM
Name: ____________________________________
Email: ____________________________________
Yard Sign Design #1 – Quantity -___
Yard Sign Design #2 – Quantity -___
Poster Design #3 – Quantity -___
Poster Design #4 – Quantity -___
Window Sticker Design #5 – Quantity -___
Window Sticker Design #6 – Quantity -___