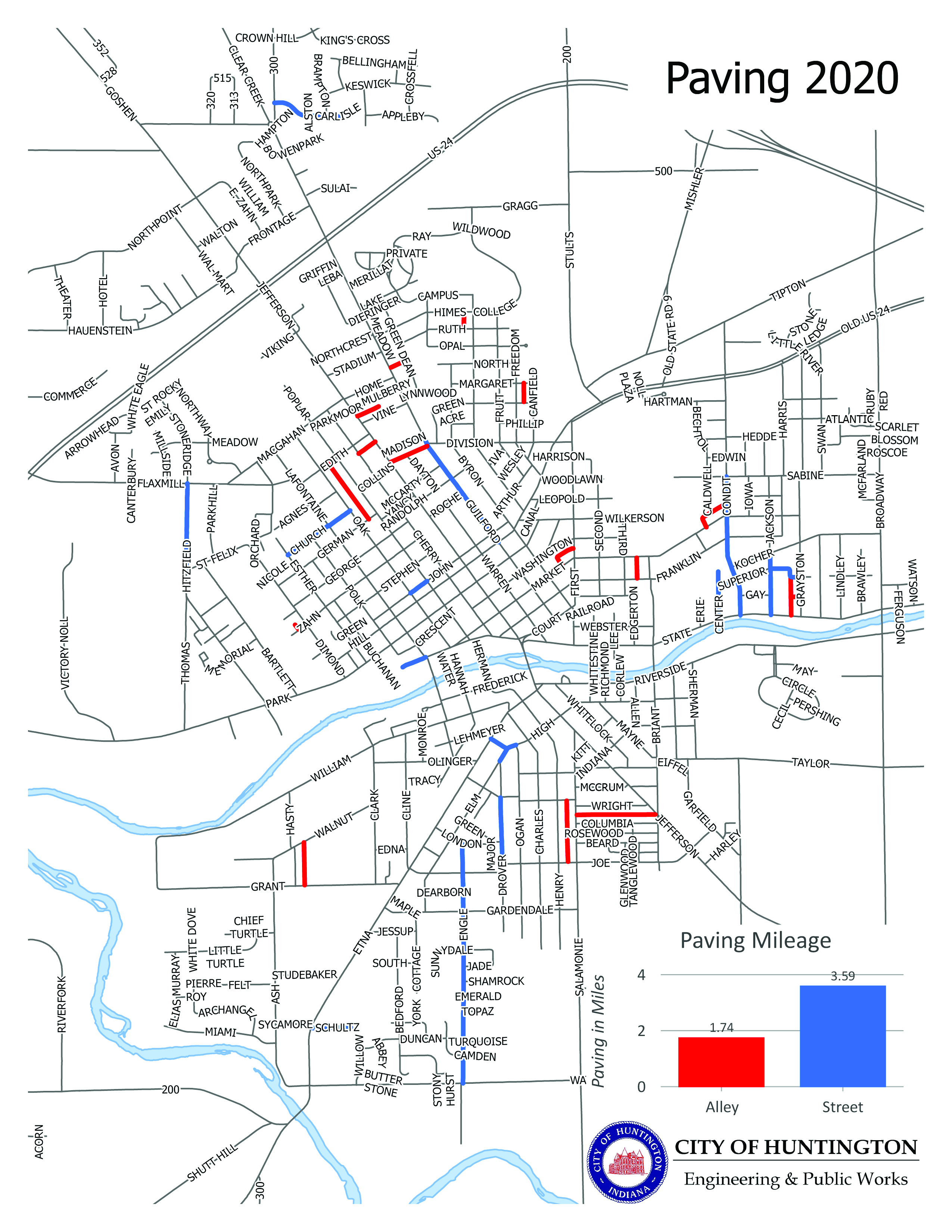 The City's 2020 Street Paving Project was awarded to E&B Paving during a Board of Public Works & Safety meeting on June 15.
The contract amount is $675,300. Nearly 3.6 miles of streets and 1.75 miles of alleys have been selected for resurfacing as indicated on the included map.
Work is projected to begin by the end of July.
Indiana's "Next Level Roads" initiative awarded the City matching grant funds that will cover 50 percent of the project's cost.
Additional questions should be directed to Adam Cuttriss, the City of Huntington's director of engineering services. He can be reached at adam.cuttriss@huntington.in.us or (260) 356-1400 ext. 2021