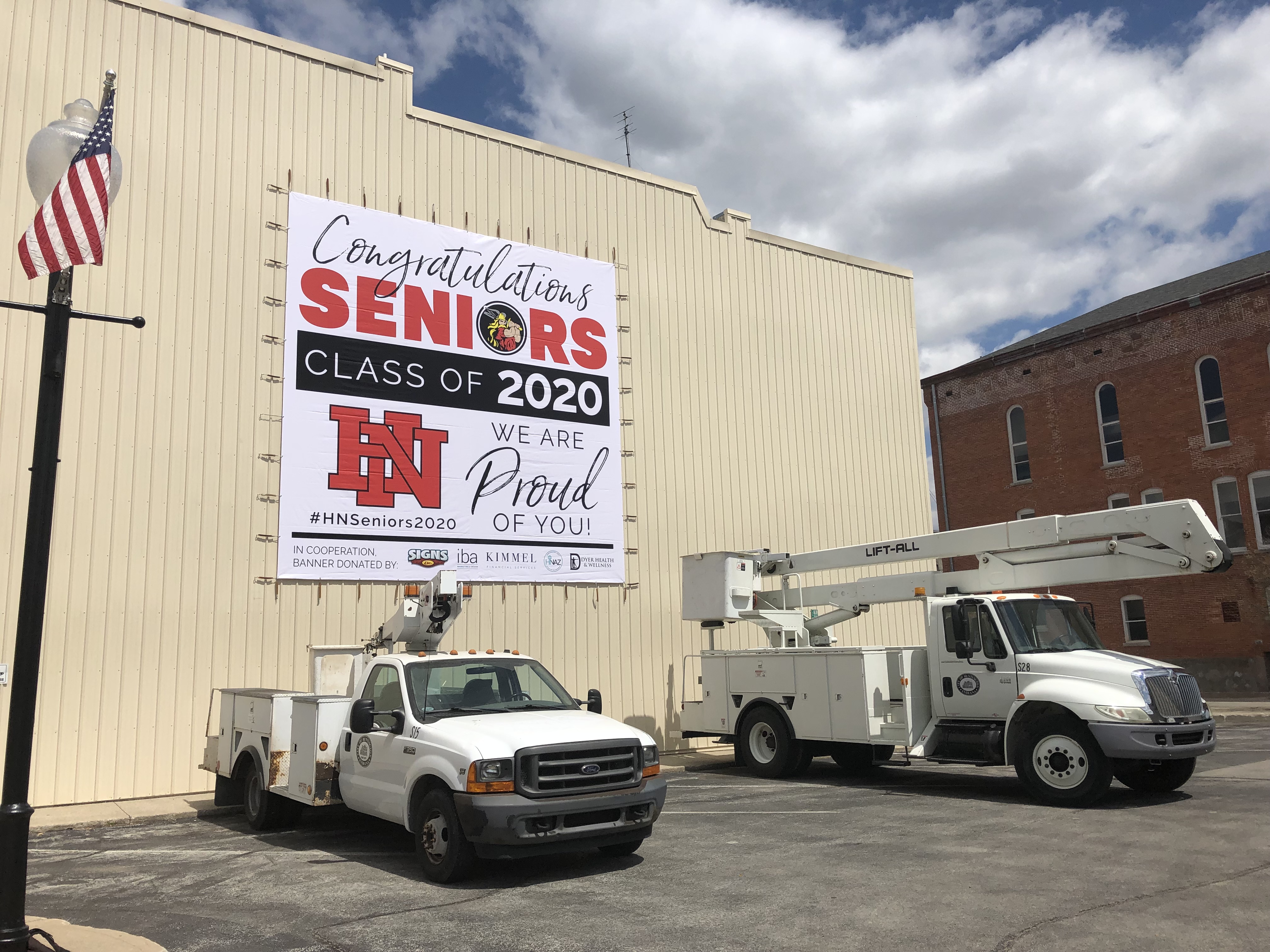 A congratulatory banner recognizing the Huntington North 2020 graduating class was put up Tuesday in downtown Huntington.
The banner's location is the south side of the Wall Legal Services building at 309 N. Jefferson St., just north of the Huntington County Courthouse. Graduating seniors are encouraged to head downtown and take a picture with the banner as a memento of the 2020 year.
The 2020 graduating class has admittedly experienced more than its share of disappointments and setbacks, which Huntington North senior class president Brant Young said has been difficult.
Still, the Huntington community has rallied to show its support in a number of ways, he said.
"In Huntington, they've stepped up," Young said. "They've been behind their seniors every step of the way, and they've made it a lot better than it could have been."
The City of Huntington would like to thank Wall Legal Services, IBA Design & Marketing, Kimmel Financial Services, Huntington First Church of the Nazarene and Dyer Health & Wellness for sponsoring the banner and helping to honor our graduating seniors.