City initiatives are part of a statewide program during the month of March.
March is Disability Awareness Month, and the City of Huntington has planned a full calendar of events. City leaders invite Huntington residents and visitors to join in the festivities!
Disability Awareness Month is an opportunity to observe, learn, celebrate, and appreciate the contributions of citizens with disabilities. This year's theme is "I'm Not Your Inspiration." All are invited to explore this topic at various events throughout the month. People with disabilities are often put into the spotlight as an example or inspiration to others, drawing attention to their differences rather than their contributions as an everyday citizen. The planners of this year's Disability Awareness Month hope to emphasize that people with disabilities are people first, and want to be included in everyday community life.
Join The Fun
Huntington has many activities planned for Disability Awareness Month. Mayor Brooks Fetters began the festivities with a Mayoral Proclamation on February 21 and the community-wide menu of events began on March 1. Disability Awareness Month continues through March 31 and offers many opportunities for citizens to get involved. Highlights include:
Preschool reading time with a focus on disability awareness (Roanoke Public Library, March 7, 10AM)
Mayor's Story Time (Kids Kampus, March 8, 4PM)
ADA Breakfast Seminar (Huntington University, March 15, 7:30AM)
Walk With A Doc (Forks of the Wabash Trail head, March 18, 10AM)
Pathfinder's Spirit Week (March 20 – 24)
Mayor and Friends Downtown Roll-Around (300 Cherry Street, March 31, 3PM)
Home Modification Presentations at three senior living facilities (Happened on March 1 and 2, email city intern Rachel Harmsen at rachel.harmsen@huntington.in.us for follow-up information)
For a full calendar of events around the state of Indiana, including those happening in Huntington, visit http://www.indianadisabilityawareness.org/news.asp.
Spirit Week
Pathfinder's Spirit Week begins on Monday, March 20 and continues through Friday, March 24. The sponsor, Pathfinder Services, is an organization that enables people facing disabilities to achieve independence and inclusion within the community. Pathfinder's Spirit Week is an opportunity for all residents to raise awareness of disabilities by wearing a designated color each day. Schools and workplaces are encouraged to participate.
Following is a list of each day's color and its meaning:
Monday, March 20 – Yellow for Down's Syndrome Awareness
Tuesday, March 21 – Blue for Autism Awareness
Wednesday, March 22 – Green for Cerebral Palsy & Mental Illness Awareness
Thursday, March 23 – Orange for ADHD, Self-Injury, and Prader-Willi Syndrome Awareness
Friday, March 24 – Purple for Disability Awareness, and to celebrate the contributions and achievements of those with disabilities.
A Lesson in Inclusiveness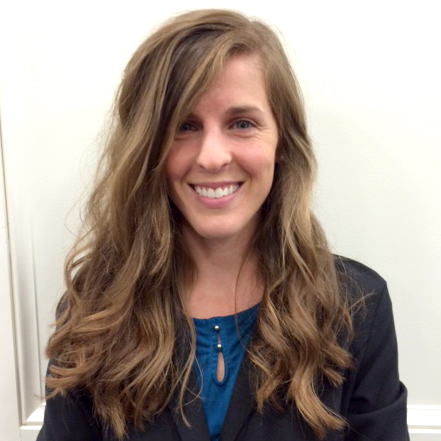 City intern Rachel Harmsen led the series of Home Modification Presentations during the first two days of March. Harmsen is a doctoral occupational therapy student and she has been instrumental in planning and facilitating Huntington's calendar of events for Disability Awareness Month.
Harmsen is grateful for the internship opportunity and the hands-on education she's receiving in event planning and execution. In turn, Harmsen's own education as an occupational therapy student has proven beneficial to city residents.
"I'm happy to share what I've learned from my occupational therapy program with Huntington residents. In the presentations, I explained simple things that people can do to make homes safer and more accessible," Said Harmsen.
Residents and property owners who want to learn more about home modifications may contact Harmsen via email at rachel.harmsen@huntington.in.us for a synopsis of her presentation.