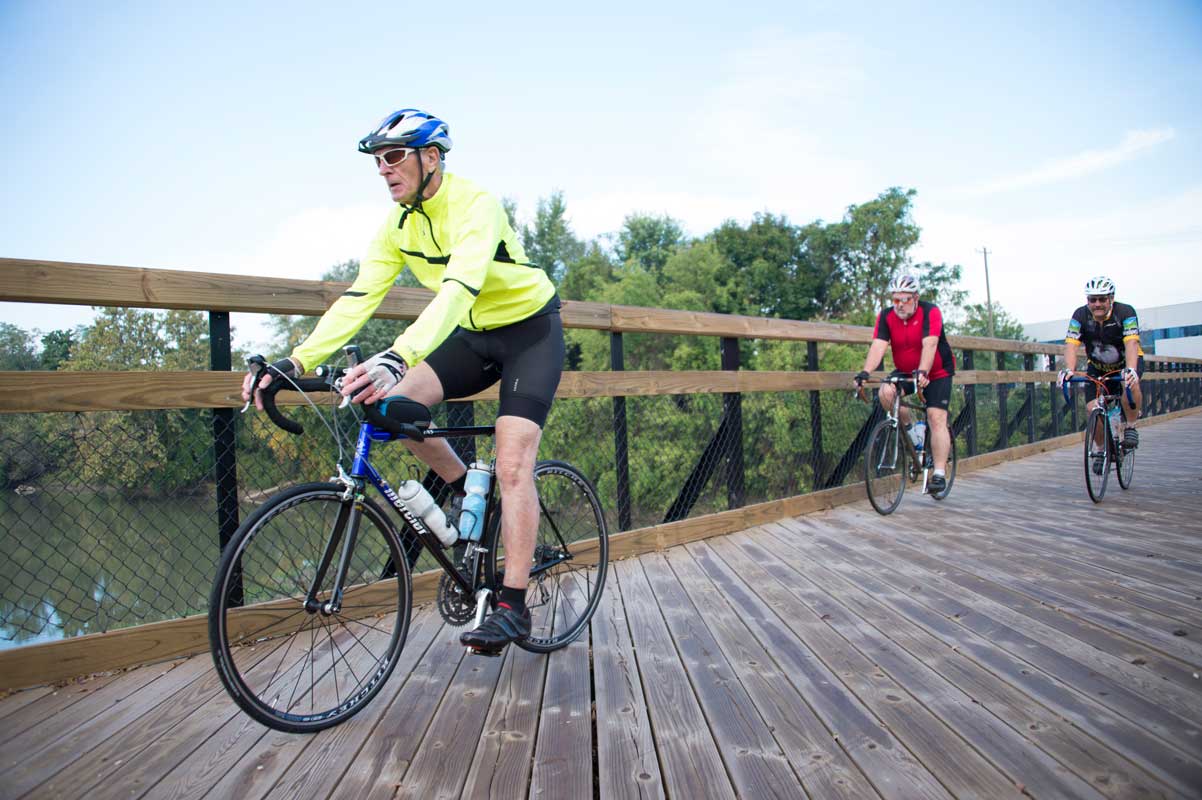 Improvements to Huntington's Erie Rail Trail planned, including the city's first dog park
Huntington residents will have additional trails to enjoy this year. The City plans to lengthen the Erie Rail Trail and add infrastructure improvements. The bid date for this project is February 6 and the Board of Public Works will likely award a contract at its February 21 meeting.
Sections 2B and 3 will be added to the growing trail system and will extend from Market Street through Yeoman Park and north to Gragg Street. The two sections are connected and total length of the project is 1.27 miles.

More Than Trails
In addition to nearly 1.3 miles of multi-use trail way, new infrastructure will be added to Sections 2B and 3 of Huntington's trail system. The updates include two parking lots and Huntington's first dog park.
The parking lot at the corner of Market and Briant streets will be converted from stone to asphalt. The plan also includes the installation of a new parking lot across Market Street. The area for the new parking lot is often used for parking and will now be paved and accessible. All curbs and intersections will be made ADA-compliant.
The City of Huntington will also build its first dog park with the expansion. The dog park will be located at the south end of Section 3 between Market Street and Yeoman Park. The location already offers restrooms and will be updated with pet-friendly obstacles. The city expects the dog park will be available for use by mid-summer.
Future improvements to the trail system include the installation of a youth-inspired BMX course on the west side of Yeoman Park. The plan to install a BMX course resulted from a group of local youth who approached Mayor Brooks Fetters with the idea. Construction on the BMX course will begin this spring and is expected to take three to four months.