Posted Tuesday, October 12, 2021.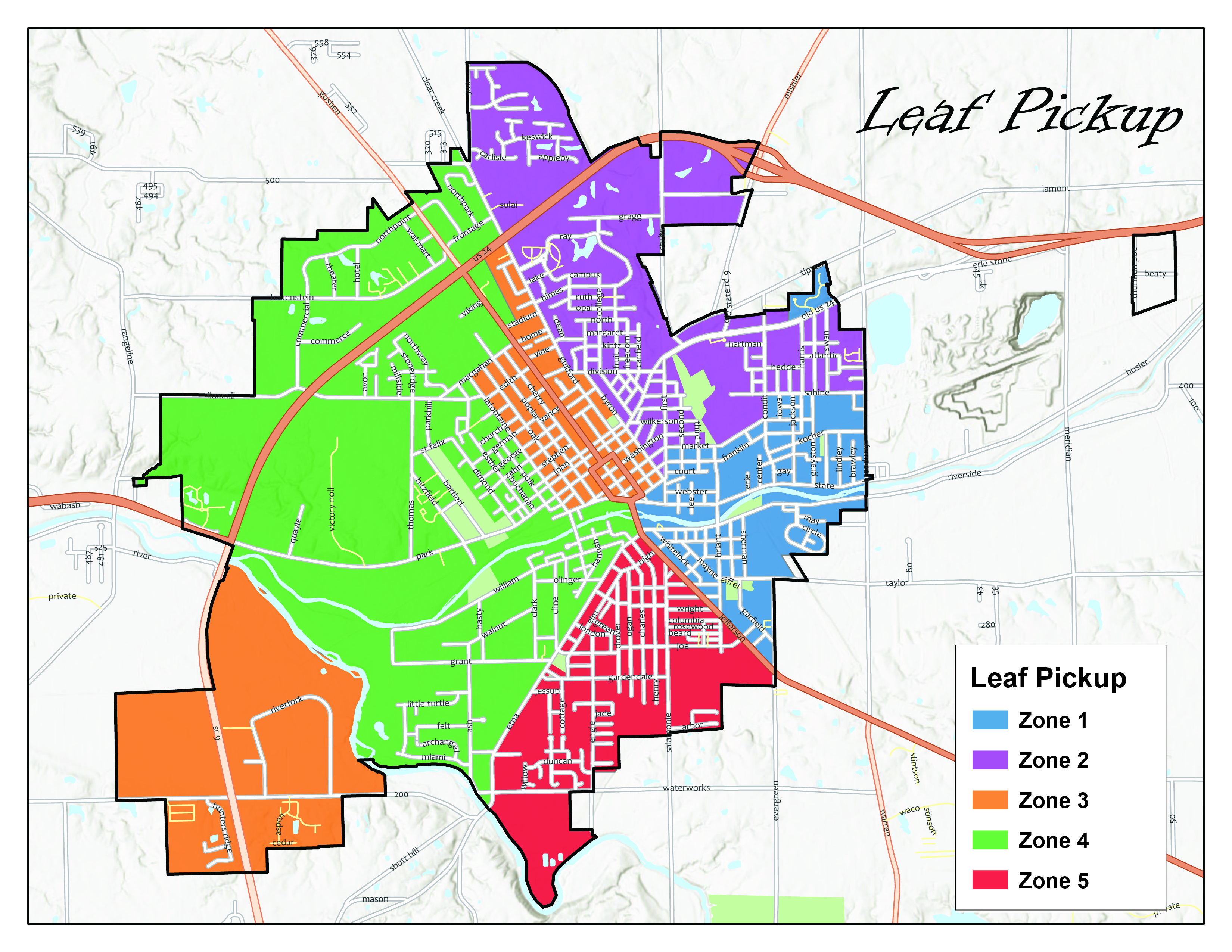 HUNTINGTON – Curbside leaf collection for the City of Huntington will begin Monday, October 18.
There are five leaf collection zones that match weekly garbage routes. City crews will start in Zone 1 (Monday's garbage route) and continue into Zones 2 through 5 as each is completed. The city will repeat the collection process until leaf season ends, usually by the end of the year.
Leaf collection can occur any day of the week from Monday through Friday, so it is important for residents to have leaves ready for pickup by 7 a.m. each Monday.
Brown Bag pickup will continue on Tuesdays. Residents may opt to bag leaves and call (260) 356-4720 to schedule pickup.
For updates on leaf collection status, call City Services at the number above.
There will be no leaf collection on the following dates:
November 25 and 26.
December 23 and 24.
Only leaves that are raked to the curb in front of a residence will be collected. Residents should not rake leaves into the street, and other yard waste should not be mixed in. If a vehicle is blocking the leaves, the city will not be able to collect them.
Parents should remind children not to play in leaf piles near the street. Residents also should ensure that storm drains are clear of leaves and other debris.