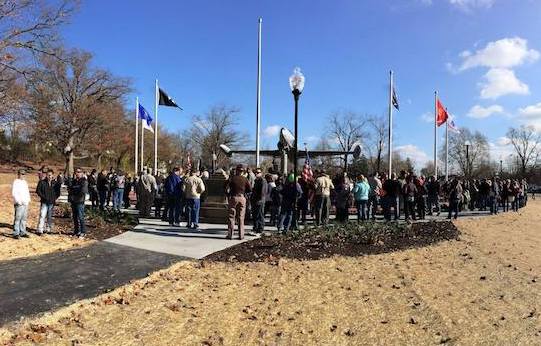 Veterans Memorial
The Veterans Memorial is the gem of Memorial Park. It is a beautiful, soelmn space built to honor all five branches of military. Plans for the project were announced early in 2014 and came to fruition on November 7, 2015 with a parade and dedication ceremony. The Veterans Memorial was dedicated to those wounded or killed while serving their country.
The Sherman tank was moved to its current location and the Lockheed T-33A Shooting Star jet was added during park renovations in 2015. The Veterans Memorial also includes a Purple Heart exhibit built with the support of local citizens. The space was designed with visitors in mind, and offers convenient access to parking. The Veterans Memorial may be used for ceremonies or gatherings to honor all branches of military.
The Veterans Memorial is a place where all are invited to learn, reflect, and offer respect to those who serve and have served our country.
To inquire about use of the Veterans Memorial for approved purposes, call the Parks Program Director at (260) 358-2323.
Court Sports Complex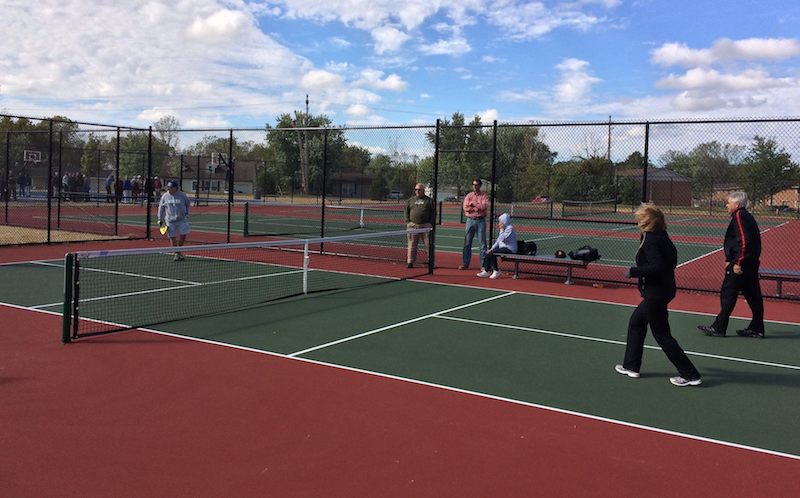 The Court Sports Complex underwent a complete renovation in 2015 as part of a $1.4 million project to improve
Memorial Park. The upgraded sports complex includes tennis courts (3) basketball courts (2), a pickleball complex (3 play areas), and horseshoe pits (12). All courts are lighted. The renovated Court Sports Complex also features an ADA-compliant playground.
The Court Sports Complex is west of Bartlett Street and north of the park's disc golf course. Parking and shelter are located near the courts for the convenience of park guests.
The Court Sports Complex is free to guests during park hours. Click here for information on rental of the nearby pavilion.